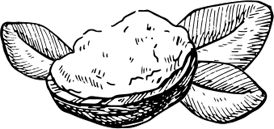 Fruit of life
Palmer's was one of the first major brands to mass market with a Shea Butter line of products in 2001. Shea Butter as an ingredient is a powerhouse of excellent skin-friendly properties. It contains exceptionally high levels of unsaponifiable matter (Karitene Terpene Alcohol) and Tocopherol Content which not only acts as a true skin conditioning agent but is also loaded with antioxidants to help protect against free radical damage.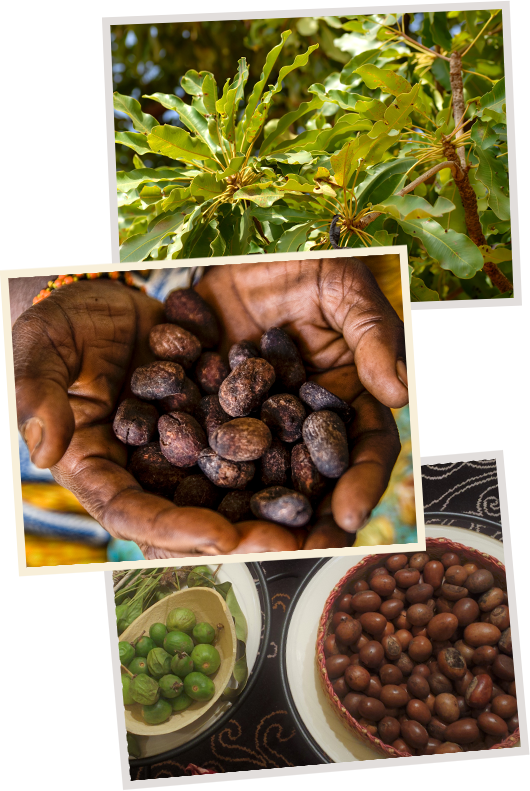 The Shea trees grow wild in the savannah and can live for hundreds of years. Each tree produces an average of 30-40 lbs of fruit. To obtain the butter used in Palmer's Shea Formula products, the fruit is gathered during the harvest season of May to August once it has fallen to the ground, ensuring maturity. What isn't harvested for local use (including food, personal care and cultural activities) is then processed in several stages by the women in the community. The fruit is rid of its pulp, which is used as a sweet edible treat enjoyed especially by children. The Shea nuts are then boiled, dried in the sun and shelled. The resulting kernels obtained are then re-dried in the sun before being sold for their butter.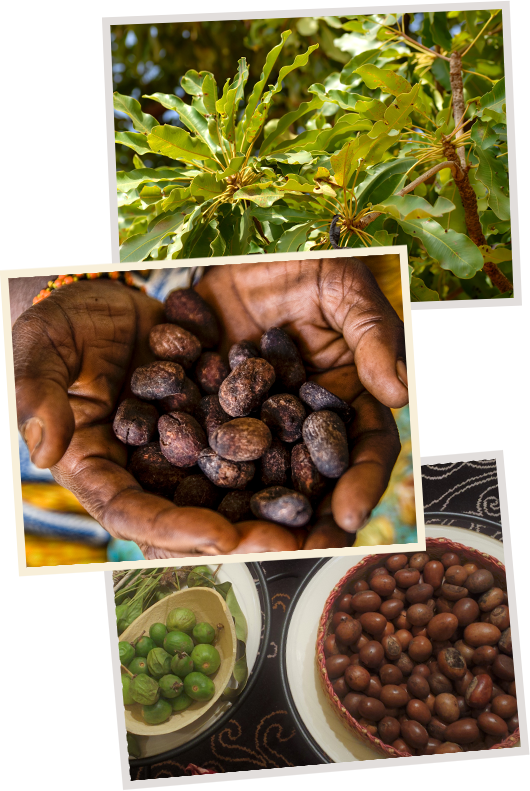 Did you know?
The Shea (Karité) tree is commonly known as the Tree of Life for its ability to survive and provide
Shea Butter is exclusively harvested by the women of the communities
Shea trees are fire and drought resistant and can live for hundreds of years
Shea Tree can mitigate the effects of climate change by sorting carbon, protecting water sources and preventing desertification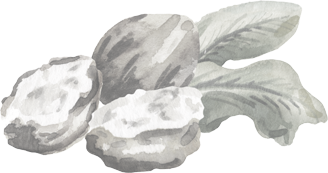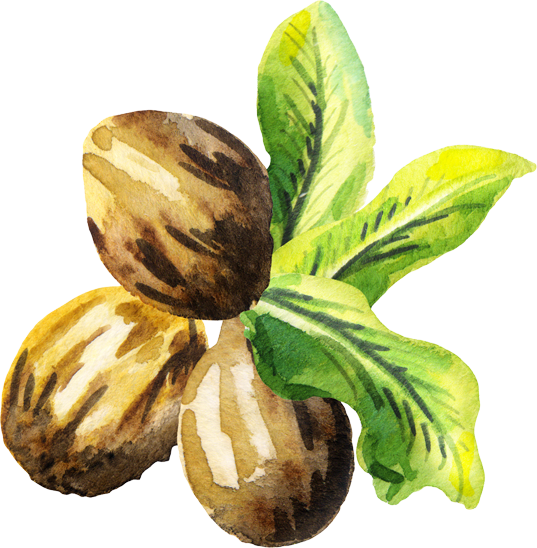 Palmer's Shea Butter: Ethically & Sustainability Sourced
Sustainability
Palmer's Shea Butter is ethically and sustainably sourced in Burkina Faso, a very fertile part of South West Africa, with a commitment to sustainable development and minimalization on the ecological impact of its production.
Reducing the Ecological Footprint
As with any natural resource we understand the importance of the environmental impact associated with sourcing that ingredient. Palmer's works exclusively with a supplier that is committed to reduction of their carbon footprint and maximizing energy self-sufficiency. A few notable initiatives include water-less production process as well as a fully recyclable self-sustaining energy source of the shea cake (a byproduct in shea production) used as fuel as a replacement for wood.
Responsible and Ethical Trade
With the majority of Shea (Butyrospermum Parkii) grown in the 21 countries of the Western African savannah, this growing industry helps empower and employ over 16 million women. Shea plays a crucial socio-economic role in these rural areas as the fruit is gathered exclusively by women and is anecdotally referred to as "Women's Gold" as many rely on the crop for income independence, and to help provide for their family's education/healthcare.
Our supplier is a member of the UEBT (Union for Ethical BioTrade), a non-profit that promotes 'sourcing with respect' for ingredients coming from biodiverse environments. Acting as a responsible employer, they provide ongoing training co-ops, work safety programs, help setup bank accounts, mutual funds and pay an above market price to help improve the quality of life and economic independence of the women in these communities.