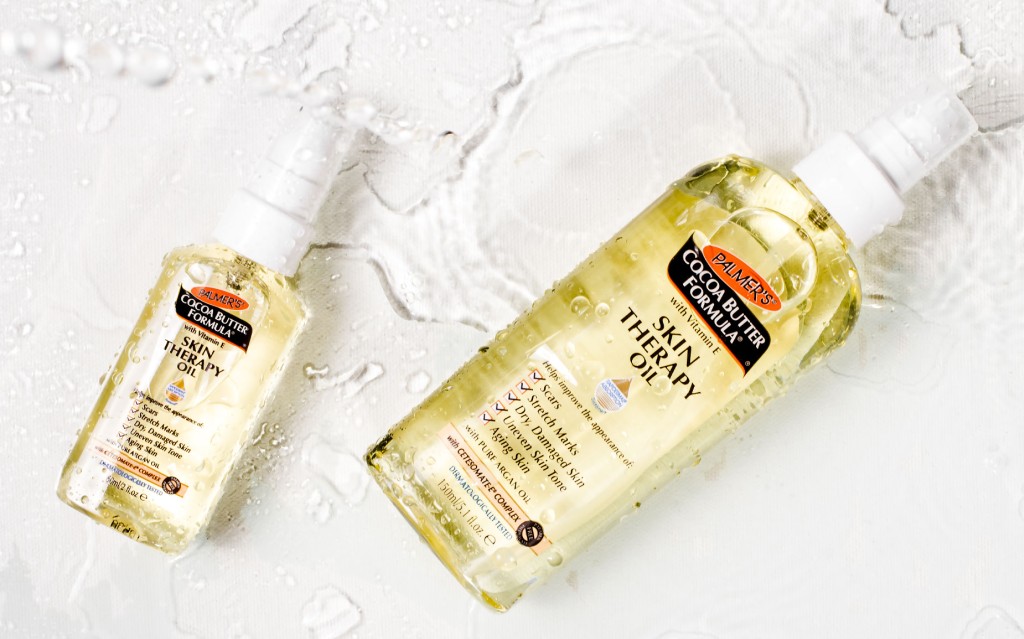 Best Face and Body Oil for Dry Skin
Have you ever looked in your beauty stash to see numerous bottles of skin care products that you never use because they don't do everything you want them to? Imagine if you had one product that moisturised, smoothed, illuminated and perfected your skin in one step…
You can stop dreaming because Palmer's has the products for you! Palmer's Skin Therapy Oil harnesses all of the cocoa butter benefits and blends it with other skin-loving ingredients to hydrate and pamper your skin.
What is Cocoa Butter Used For?
You may already know cocoa butter benefits skin in so many ways when you use it as a lotion or solid, but have you ever tried a cocoa butter oil? Not only is cocoa butter one of the best natural oils for body and face; but when combined with other beneficial ingredients like Vitamin E, Rosehip Oil and Argan Oil the benefits are multiplied.
Not only is the Skin Therapy Oil one of the best oils for dry skin on the body, but it also helps improve the appearance of imperfections. A staple in many women's skin care routines, this lightweight, dry oil is rich in essential fatty acids, vitamins and antioxidants to perfect skin all-over-the body by improving the appearance of stretch marks, scars and dry, damaged or uneven skin.
Can you use cocoa butter for scars? Yes! Cocoa butter's benefits of smoothing scars is widely known and the Skin Therapy Oil is the perfect lightweight oil for that.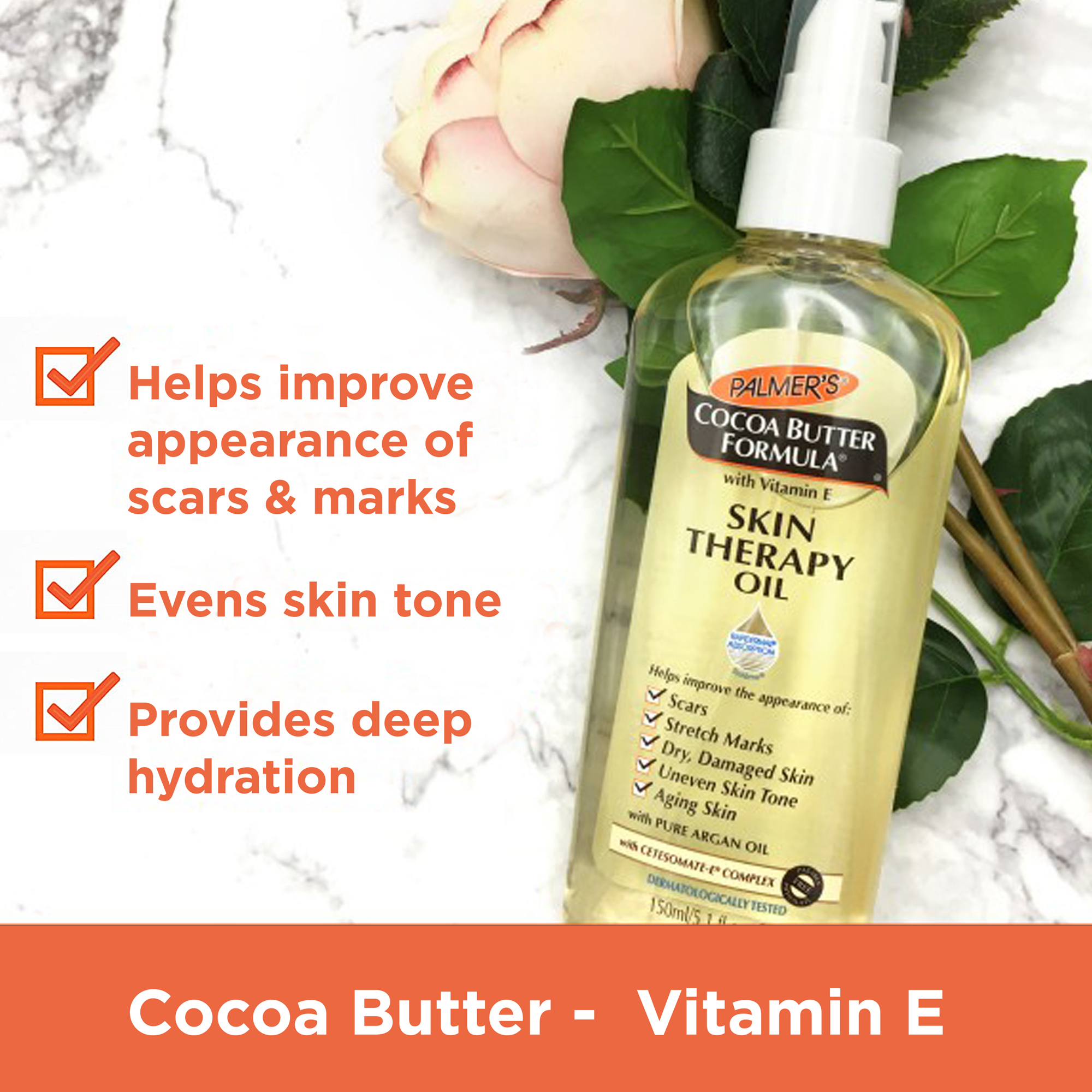 Cocoa Butter for Face
You love cocoa butter for the body, but have you ever wondered if you could use cocoa butter for the face? Yes, you can! Palmer's has developed a hydrating oil for the face, which is packed with skin loving ingredients like Vitamin C and Retinol to nourish and leave your complexion glowing. It is the perfect face oil for dry skin!
Skin Therapy Oil for Face is not only is this the best face oil for glowing skin, but also the best face oil for anti-aging. This lightweight, non-greasy formula blends Palmer's signature Cocoa Butter and Vitamin E with Retinol and Vitamin C to brighten and smooth skin, while also being a hydrating face oil.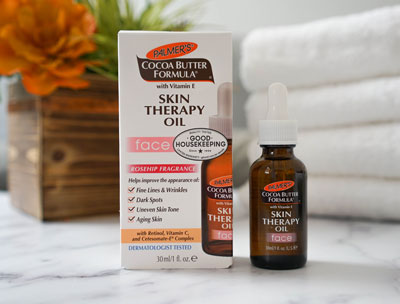 Does cocoa butter clog pores? Palmer's Skin Therapy Oil collection is non-comedogenic, so it will not clog pores and is good for all skin types. While there are many types of beauty oils for the face out there, not all of them have Palmer's longevity and reputation.
Cocoa Butter Benefits for Your Skin
If you have ever used cocoa butter for dry skin, you already know that it can be a godsend when it comes to relieving itchy, cracked, and irritated skin during the cold winter months or to sundrenched, dehydrated skin in the summer. Here are just a few cocoa butter benefits.
● It illuminates skin and creates a healthy glow.
● Reduces the appearance of scars, stretch marks, and fine lines.
● Can alleviate the appearance of uneven skin tone.
Why wait to begin reaping the cocoa butter benefits for glowing skin? Look at the Skin Therapy Oil collection for hydrated, glowing and perfected skin.
---