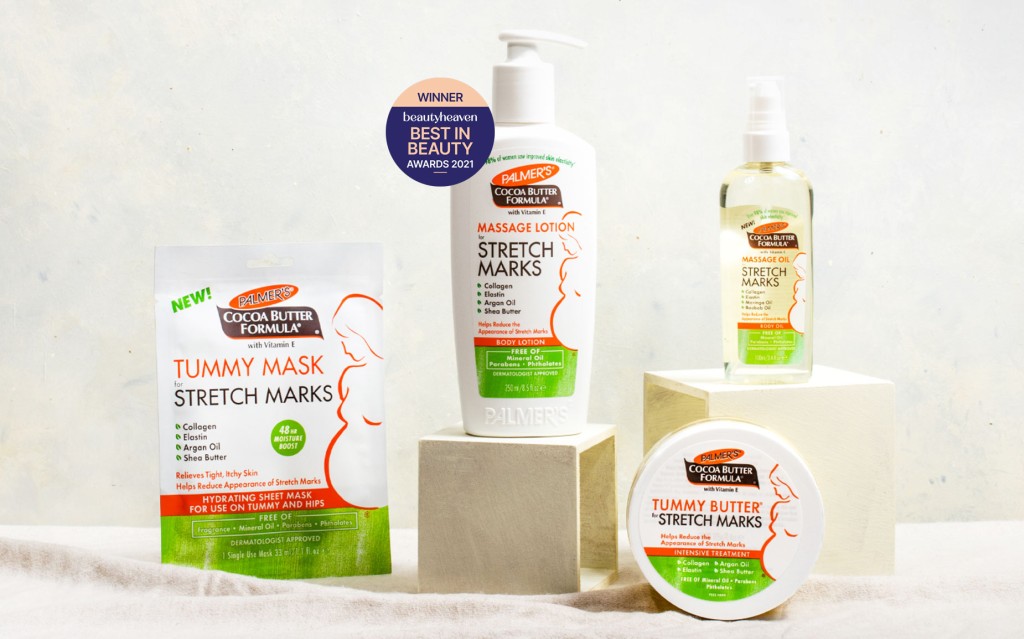 Can you use cocoa butter for preventing pregnancy stretch marks?
The statistics are remarkable—nine out of ten pregnant women develop stretch marks at some point in their pregnancy. Some women notice them as early as their first trimester while others not until the end of their pregnancy. And stretch marks are not just limited to the belly where the baby is growing. Thighs, hips, breasts, and buttocks can all show signs of stretching. The cause? The collagen and elastin fibers that keep your skin firm and tight stretch and tear due to the pregnancy hormones and the pressure on your body from the rapid weight gain. While you can't essentially prevent stretch marks, you can help reduce their appearance.
Read on for ways to use cocoa butter for pregnancy stretch marks.
Cocoa Butter for Pregnancy Stretch Mark Care
Men and women can experience stretch marks. Any rapid weight gain or loss, weight lifting, or certain life events—like pregnancy—can all cause stretch marks in stressed areas of the body. Some wear the purple-red scars like a badge of honour, while others want them to disappear completely. Short of cosmetic options, you have other ways to reduce stretch marks during pregnancy.
Your food and water intake can help slow the speed of weight gain. How does moisturising help stretch marks? Cocoa butter helps stretch marks by keeping the skin soft and supple so it can stretch more easily.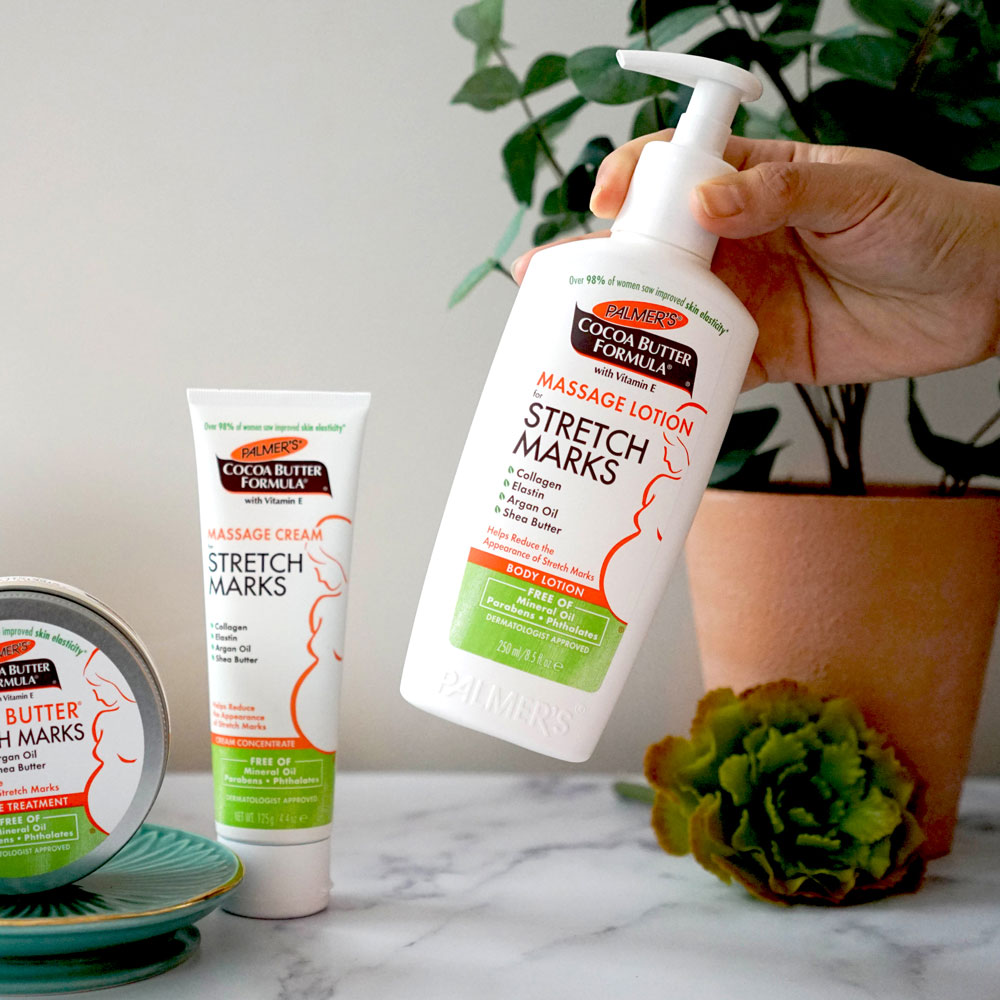 Stretch Marks During Pregnancy
Many women ask, "Can you prevent stretch marks during pregnancy?" or "Can I use lotion with cocoa butter for old stretch marks?". There are many tried-and-true methods to reduce stretch marks—and a few non-traditional ways. Using cocoa butter for stretch marks during pregnancy—and even Cocoa Butter Massage Oil—is just one way to help improve skin elasticity and reduce stretch marks' appearance on your skin.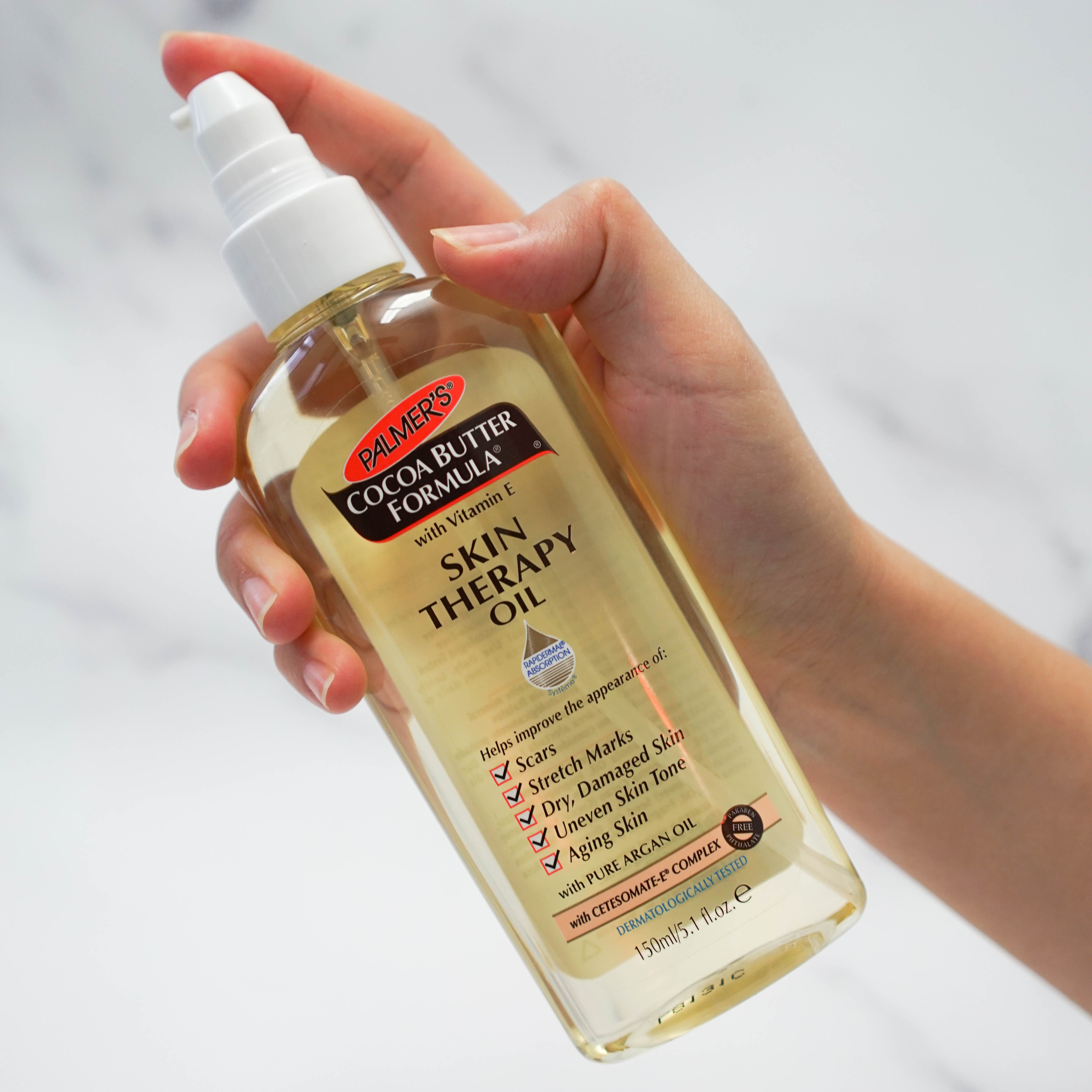 Applying cocoa butter for pregnancy stretch marks in the morning and evening, or whenever you lack moisture, is a proactive measure. Again, diet can also play a key role in pregnancy stretch mark care. Lastly, drinking plenty of fluids — especially water — can help keep your skin well hydrated from the inside out.
What is the Best Product to Prevent Stretch Marks During Pregnancy?
Any Internet search will return hundreds of products that claim to prevent stretch marks. However, the common ingredient in many of the most successful products for stretch marks is cocoa butter. Now you might be asking, "Can cocoa butter help stretch marks?". The answer is "Yes!" Cocoa butter is a natural plant-based fat and a superior moisturising ingredient. It is rich in vitamins, minerals and essential fatty acids, that while melting at skin temperature, help to keep skin smooth and moisturised before, during and after pregnancy
Some products with cocoa butter for pregnancy stretch marks:
● Massage Lotion for Stretch Marks
● Massage Cream for Stretch Marks
● Massage Oil for Stretch Marks
● Tummy Mask for Stretch Marks
● Tummy Butter for Stretch Marks
Whatever path you decide to take—whether it is Palmer's cream-, oil-, or mask-based products, natural cocoa butter is safe to use on your body while pregnant and helps reduce stretch marks as you and your baby grow.
Look to Palmer's full line of cocoa butter products to help reduce the appearance of stretch marks.
Products link
---