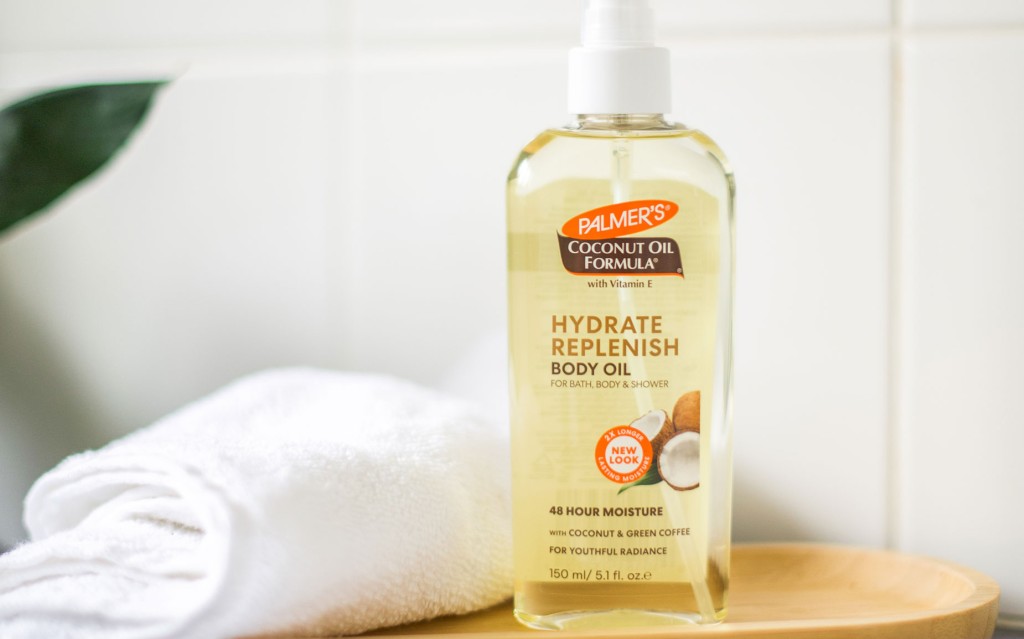 Enjoy the Ultimate Palmer's Pampering Experience
Let's face it, we all lead busy lives, and we often don't leave ourselves enough time to just chill out for an hour or so at the end of daily chaos, and enjoy that much needed 'me' time.
Well, Palmer's are challenging YOU to do just this! Block out just an hour of your day, and we can guarantee you'll be left relaxed, and with your senses nourished and satisfied... not forgetting with super soft skin. C'mon, you know you want to. Heck, you deserve it!
WHAT YOU'LL NEED:
- Your phone & a portable speaker if you have one (or just use the speaker on your phone if not)
- Some matches/lighter and a scented candle of your choice
- A warm cup of tea (if that's your jam) or a big glass of water (or other beverage of choice), and a bar (or block!) of your favourite chocolate
- Your bathroom & a fresh big soft towel
- Some quiet time – so make sure you are home on your own, or have briefed others in the household that you are "unavailable" and want quiet for the next little while!
o For those with kids, we suggest getting a babysitter, barricading the door or adopting whatever tactics are necessary to achieve this!
- Palmer's Coconut Oil Body Oil & Palmer's Cocoa Butter Body Lotion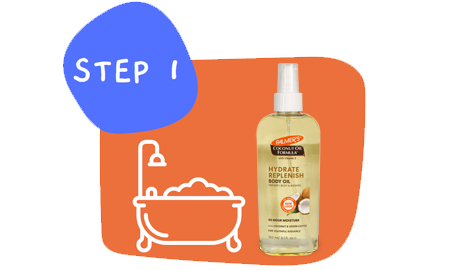 Run a bath at your ideal temperature, you know that perfect heat that makes you go 'ahhhhh'., , Add a good squirt of Palmer's Coconut Oil Body Oil to the running water (PS: If you rub some on your skin BEFORE you get in, you'll soak up the nourishing benefits of Cocoa Butter, which will leave your skin extra glowy when you get out!).
*If you don't have a bath, do the pre-oil thing, and have a nice long, hot shower instead.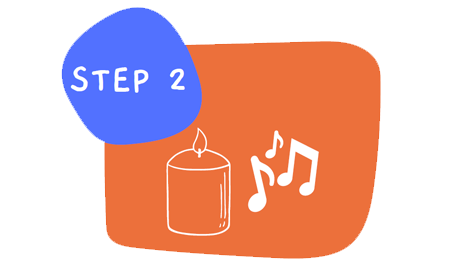 Grab your candle of choice (we're sure you all have a few laying around! ;)) light it, and enjoy the scent and mood lighting as it takes over your bathroom.
We've got your ears covered too. Turn on and connect a speaker if you have and are using. But if you don't have a portable speaker, you can just use your phone by itself! Scan the below QR code for our relaxed Palmer's Spotify playlist, hit shuffle and get the volume just right… or use one of your favourite chill-out playlists if you prefer your own tunes.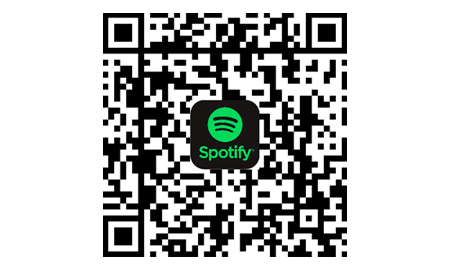 Once the mood is set, jump to Step 3….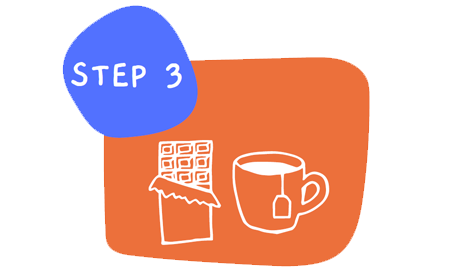 Now get ready to tantalise your tastebuds...
We know there's nothing better than a delicious indulgence during a pamper session. Enjoy the flavour of chocolate (the edible form of Cocoa Butter!) you have ready, waiting to be opened ?
Prep, & sip on an antioxidant-packed cup of tea for an added layer of warmth and hydration or make sure you have a nice big glass of water, or other drink of choice… and yes, that could be wine!?!
Now get in to the bath, and enjoy as you heighten your senses. Simply relax, and soak it all in! Lap it all up for as long as you like.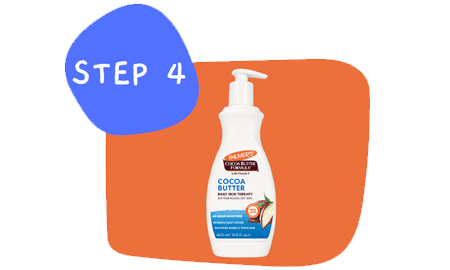 Now for your skin treat...post bath!
Finish off your pampering session of the senses, by lathering your skin in our iconic Palmer's Cocoa Butter Body Lotion. Its decadent rich and thick texture will melt away, so you can truly soak up the incredible nourishing benefits of Cocoa Butter and Vitamin E while enjoing that lingering scent of Cocoa.
It's so effective it will leave you wanting to share how your skin got so soft and smooth!
Now it's time to bask in that radiating confidence! We hope you enjoyed your Palmer's Pampering Experience.
* Remember this little routine whenever your mind, body or skin need that little boost. The best benefits come from those positive things we do more often and regularly!
Love, Team Palmer's xx
---