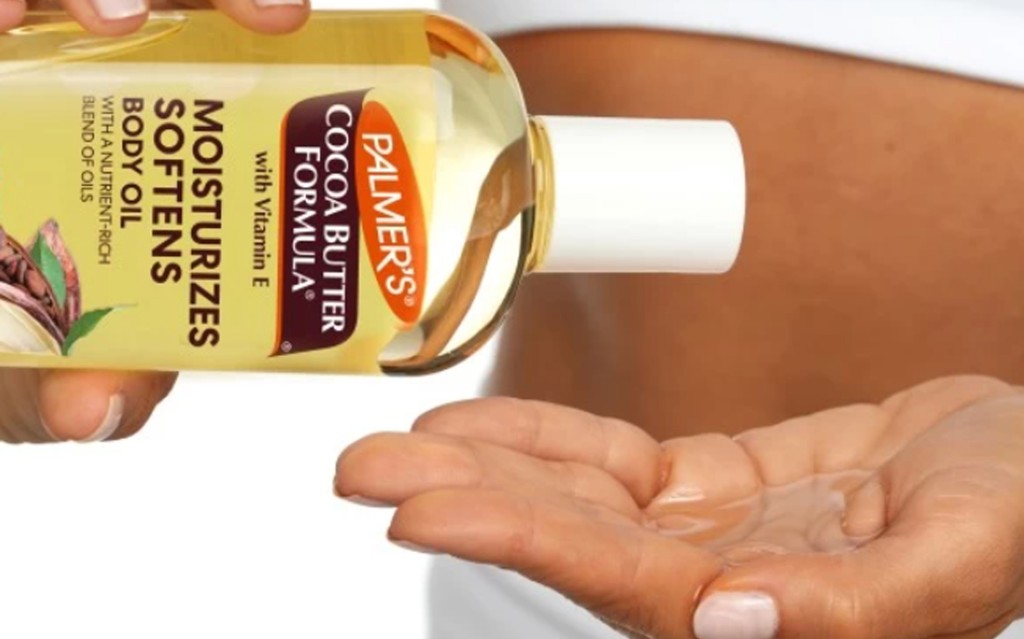 Find Your Perfect Palmer's Body Oil
Welcome to the wonderful world of Palmer's Body Oils! Tailor-made to nourish, hydrate, and pamper your skin, our range has something special for everyone. Whether it's the rich decadence of Cocoa Butter or the rejuvenating power of Vitamin E, let's find out which oil is your skin's perfect match.
Palmer's Cocoa Butter Body Oil: For Luxurious Hydration
Indulge your skin with the sheer luxury of Palmer's Cocoa Butter Body Oil. Infused with the rich goodness of cocoa butter, this oil is your go-to for 48-hour moisture without that greasy aftermath. Its light, soothing scent is the icing on top, making your skincare routine feel like a spa experience.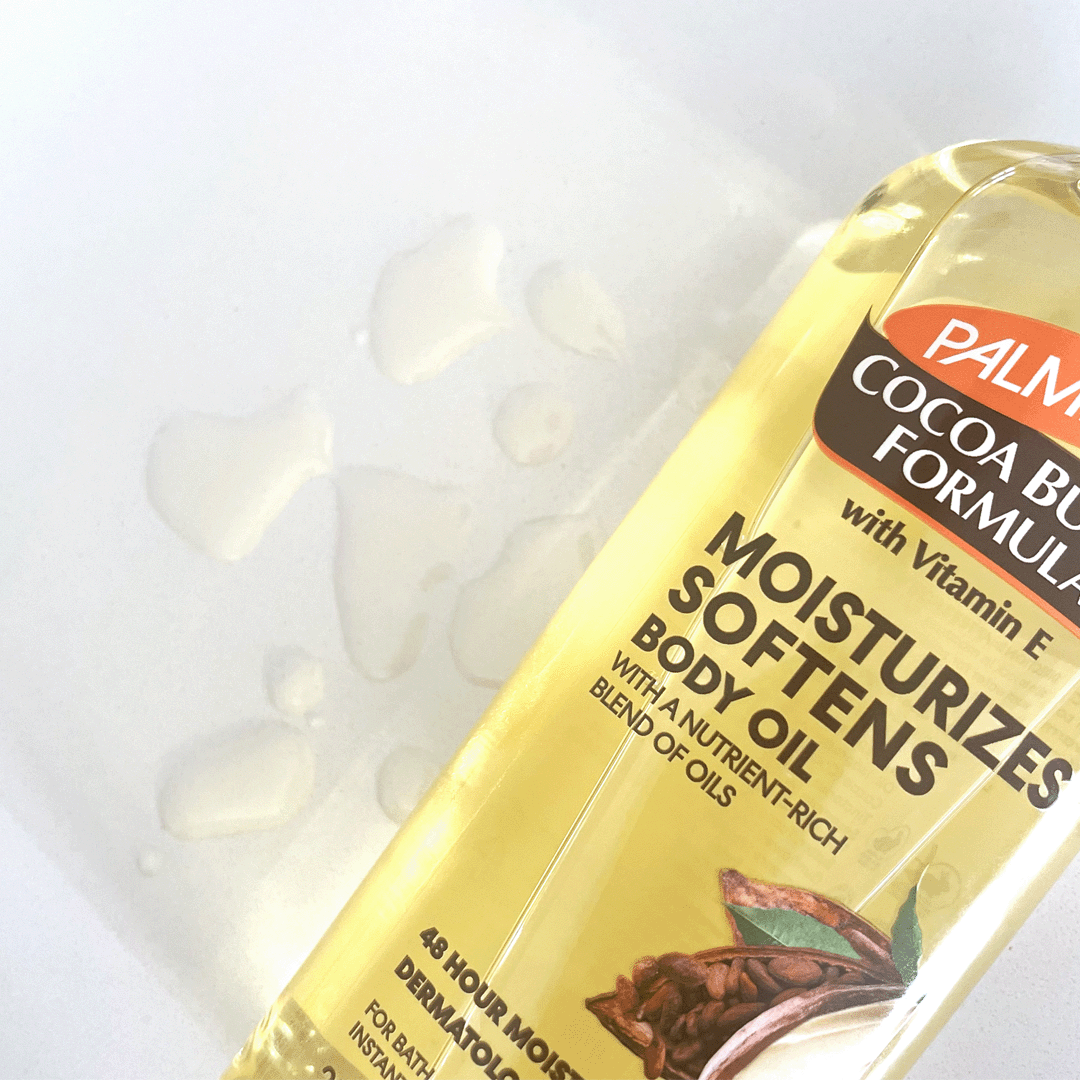 Palmer's Coconut Oil Body Oil: For Fast-Absorbing Radiance
Craving that radiant, well-hydrated glow in a flash? Say hello to Palmer's Coconut Oil Body Oil. This fast-absorbing wonder is packed with green coffee and coconut oil, delivering 48-hour moisture that's as quick as it is long-lasting. Plus, the tropical coconut scent adds a little island paradise to your skincare routine.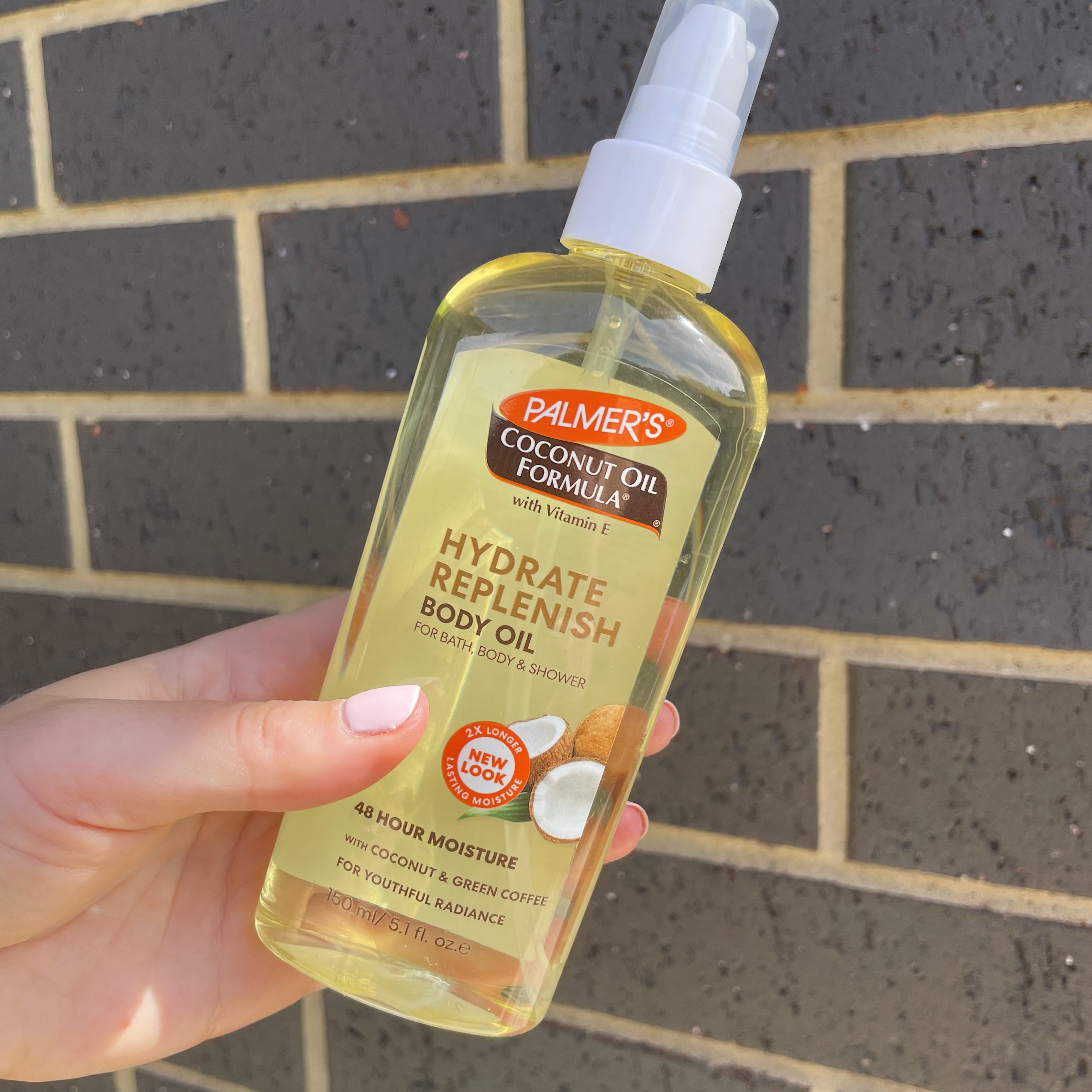 Palmer's Raw Shea Body Oil: For Gentle, Nourishing Care
If you have sensitive skin, Palmer's Raw Shea Body Oil is here to soothe and replenish. Rich with vitamins and 48-hour hydration, this gentle body oil keeps your skin balanced and irritation-free.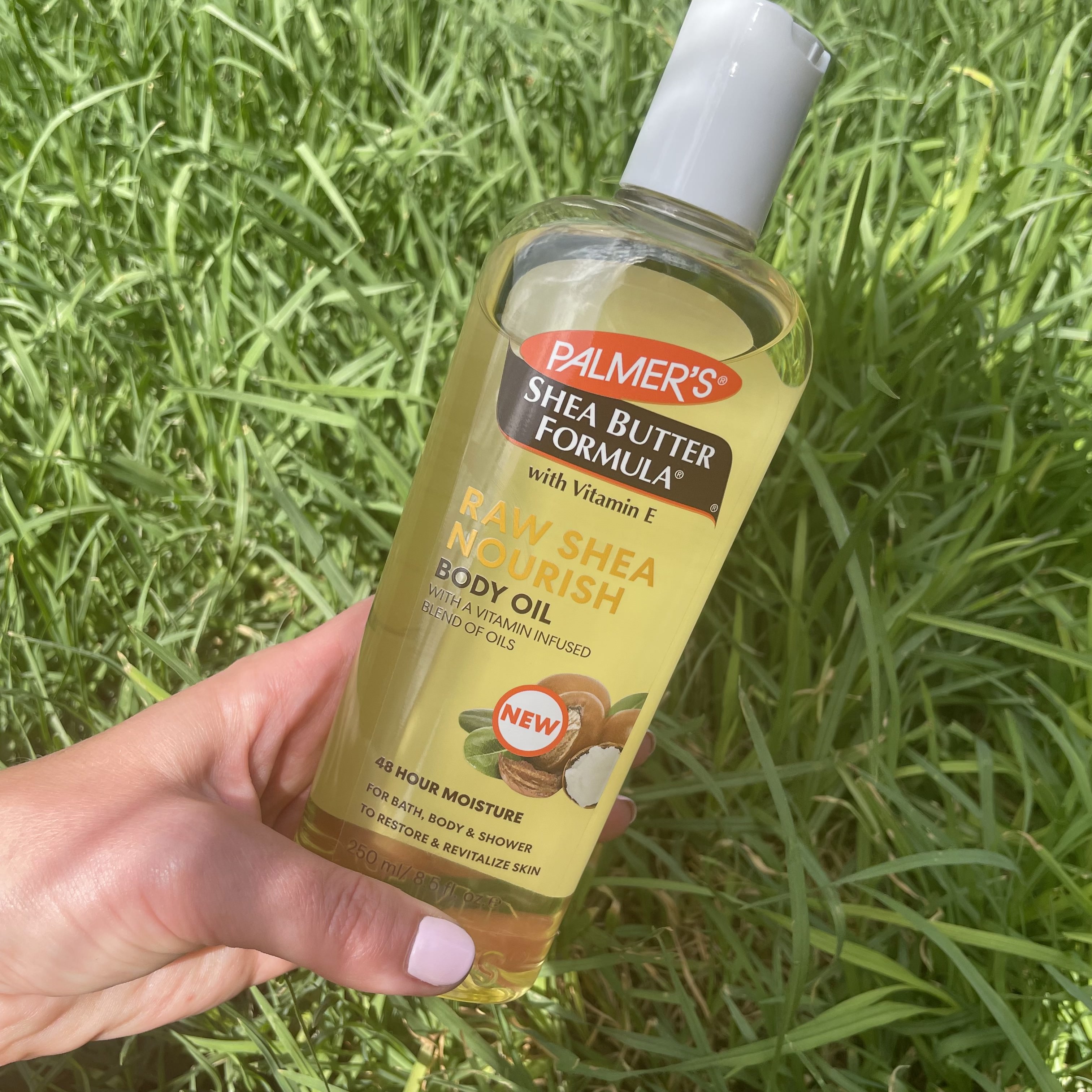 Palmer's Skin Therapy Oil: For Skin Perfecting Benefits
For an advanced solution to skin imperfections, meet Palmer's Skin Therapy Oil. This all-rounder is designed to tackle scars, stretch marks, dry and damaged skin, uneven skin tone, fine lines, and wrinkles.
Formulated with an exclusive blend of Cocoa Butter, Vitamin E, Pure Argan Oil, Natural Oils and Cetesomate-E® Complex, leaving skin deeply moisturised, while using the unique Rapidermal Absorption Systeme, which allows the beneficial ingredients to sink deeply into the skin, providing maximum nourishment.
Real Results
Our Skin Therapy Oil delivers. In fact, 93% of women tested saw a reduction in scars, and 92% observed fewer stretch marks.
*Based on an 8 week in home user trial by 200 female panelists.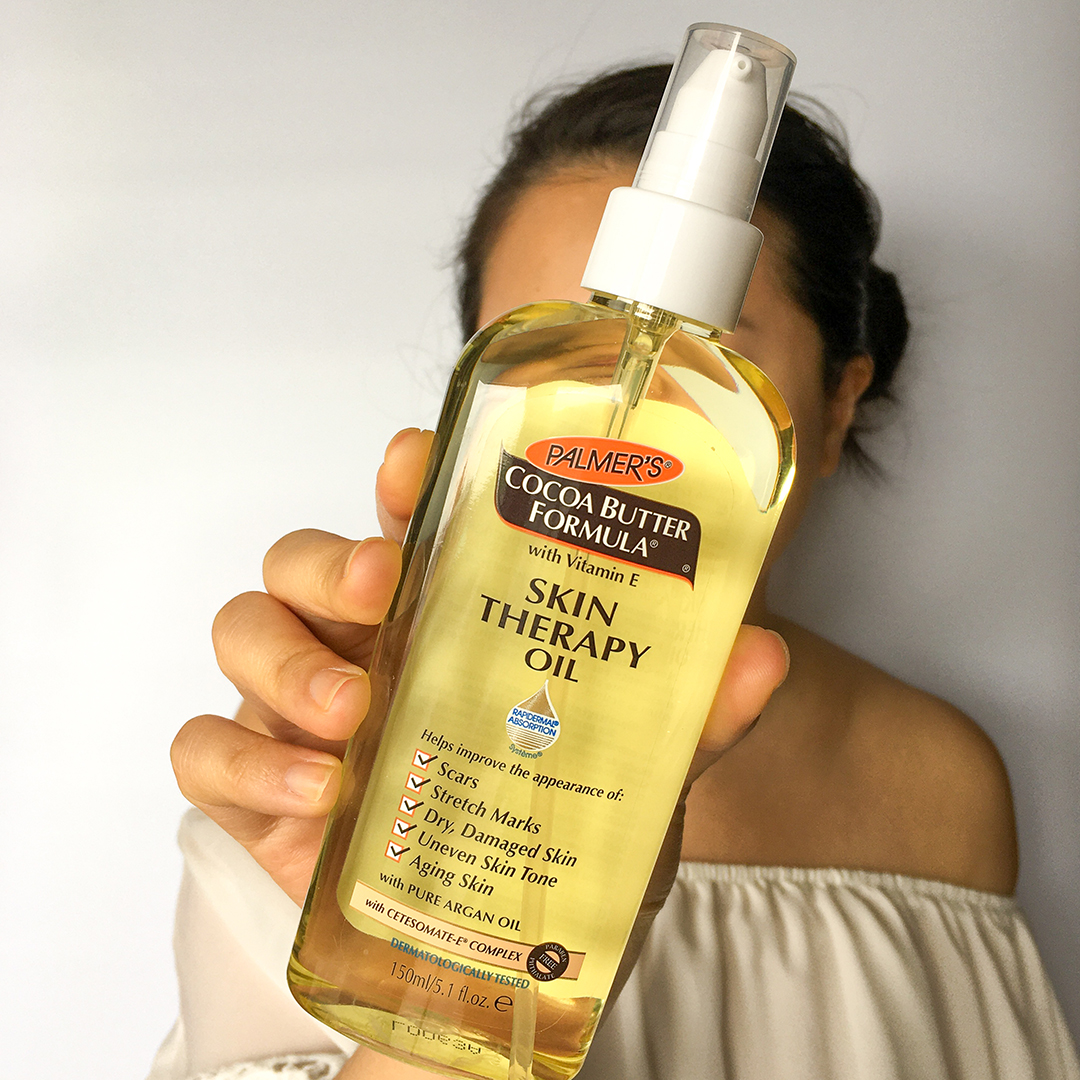 Palmer's Vitamin E Body Oil: For Dry, Damaged Skin Renewal
Revive dry, damaged skin with the powerhouse of Palmer's Vitamin E Body Oil. Offering 48-hour hydration, this body oil is a nutrient-rich treat loaded with antioxidants. Best of all, it's fragrance-free and hypoallergenic—perfect for those who prefer their skincare unscented.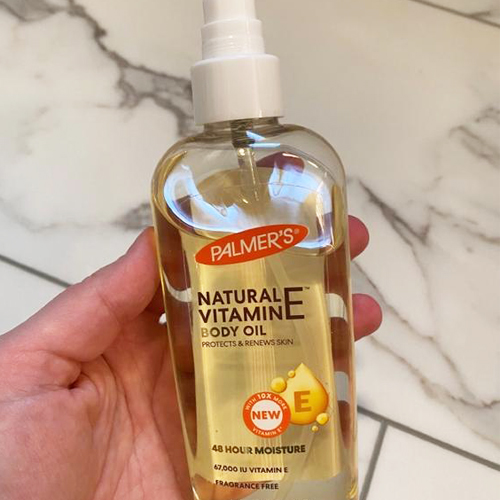 In conclusion, the best Palmer's Body Oil for you depends on your skin's unique needs and your personal preferences. With this guide, you're now equipped to make an informed choice and give your skin the love it deserves. Ready for healthier, more radiant skin? Dive in!
Products link
---