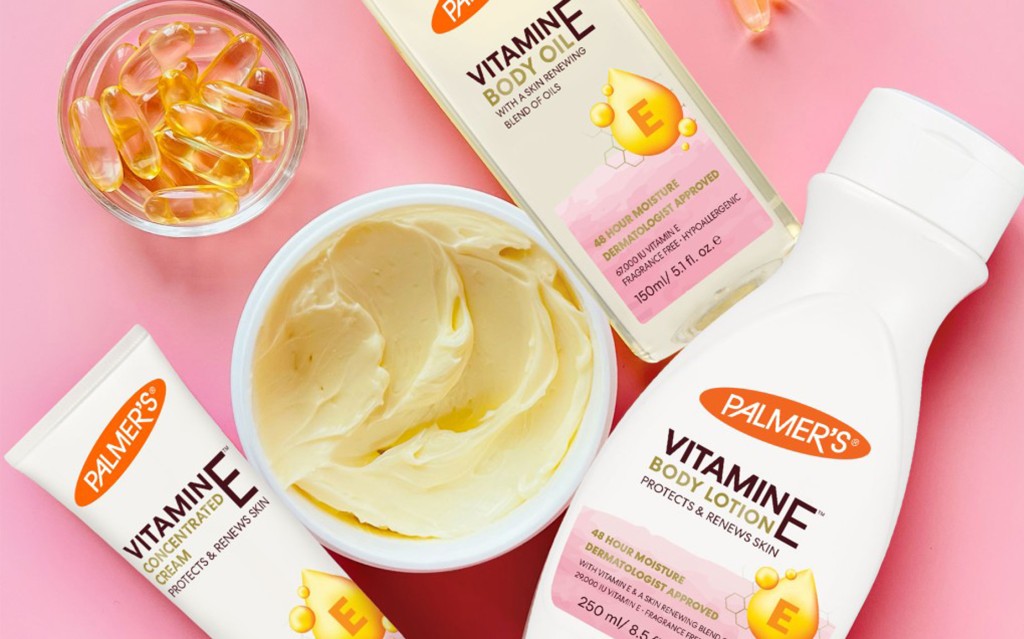 Rejuvenate Your Skin with the Power of Natural Vitamin E
When it comes to skincare, there's a vital ingredient that often doesn't get enough credit: Vitamin E. An antioxidant superstar, Vitamin E not only protects your skin but also repairs it from the harsh elements. That's why at Palmer's Australia, we've harnessed the power of this essential nutrient in our Vitamin E range.
The Palmer's Natural Vitamin E range, which includes our Concentrated Cream, Body Lotion, Body Butter, and Body Oil, are your ultimate skin saviours. Here's why: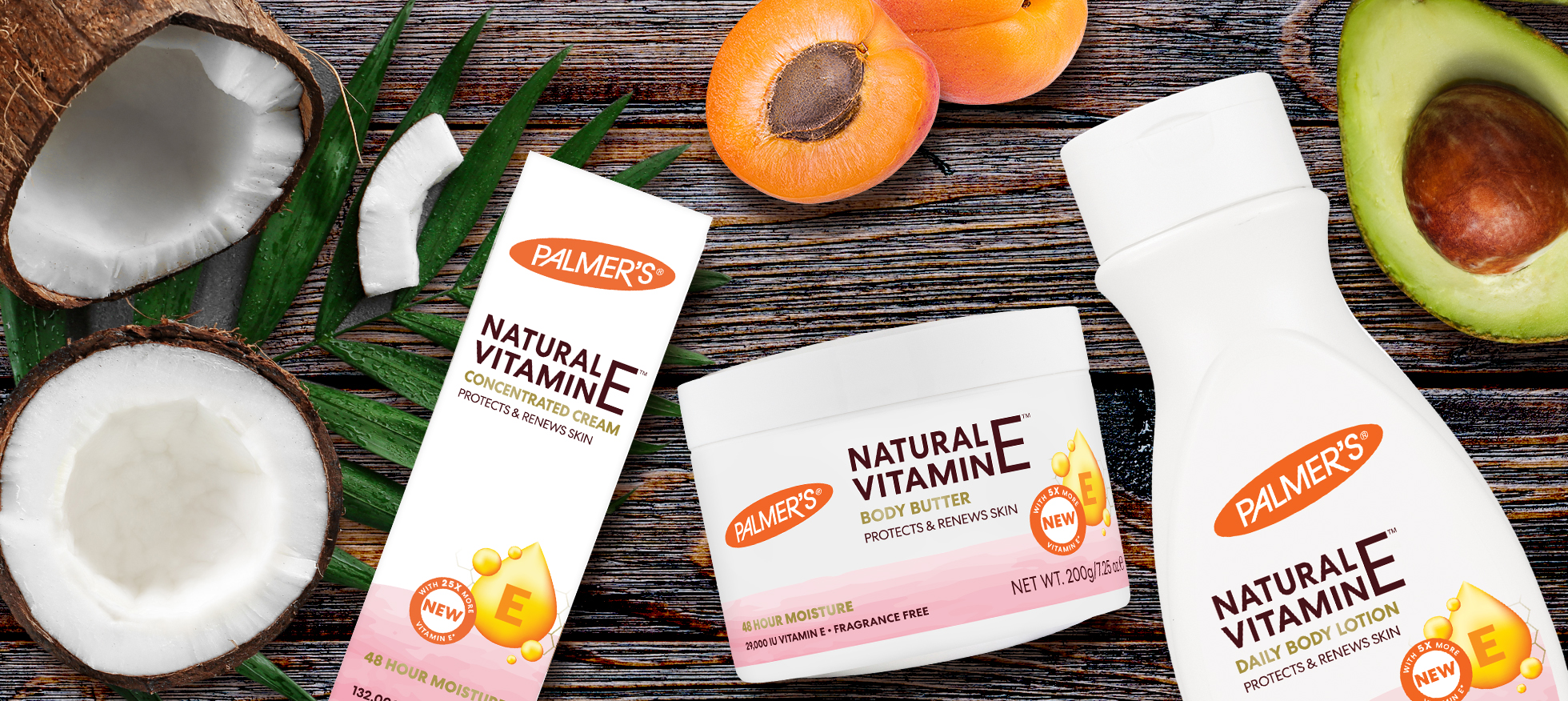 Our concentrated cream is a little tube of miracles. This cream is crafted with the most beneficial, moisture-retaining, skin-reviving elements. It's the perfect companion to dry, damaged, or sensitive skin that's craving a hydration boost, and the natural Vitamin E coupled with our blend of oils helps give your skin the deep moisturisation it needs.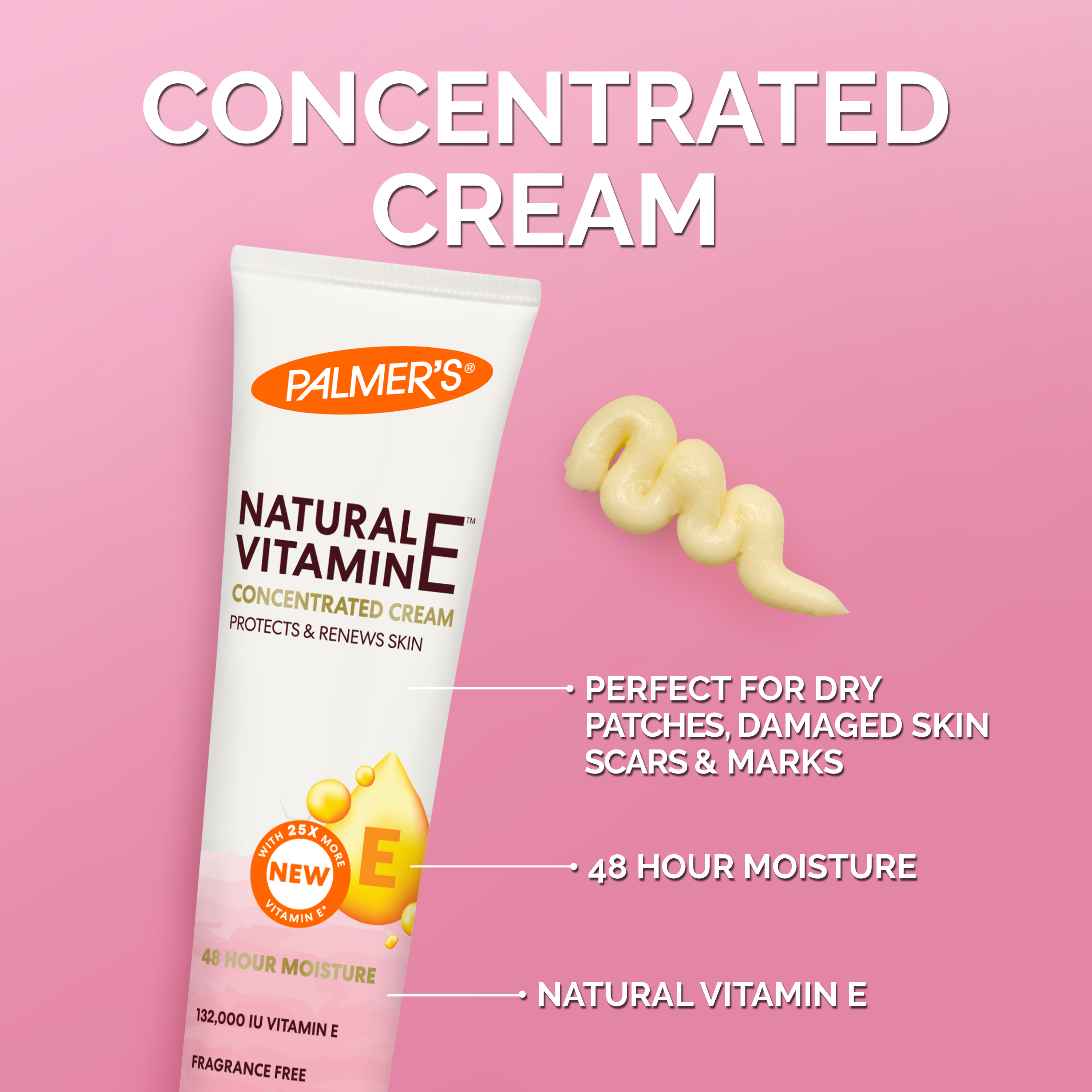 Smooth, silky, and superbly hydrating, our Body Lotion works to rehydrate and rejuvenate your skin. Infused with Vitamin E, it aids in reducing the appearance of scars, stretch marks, and imperfections, leaving your skin feeling soft and looking luminous. Best of all, it's light enough for daily use but nourishing enough to leave your skin feeling pampered.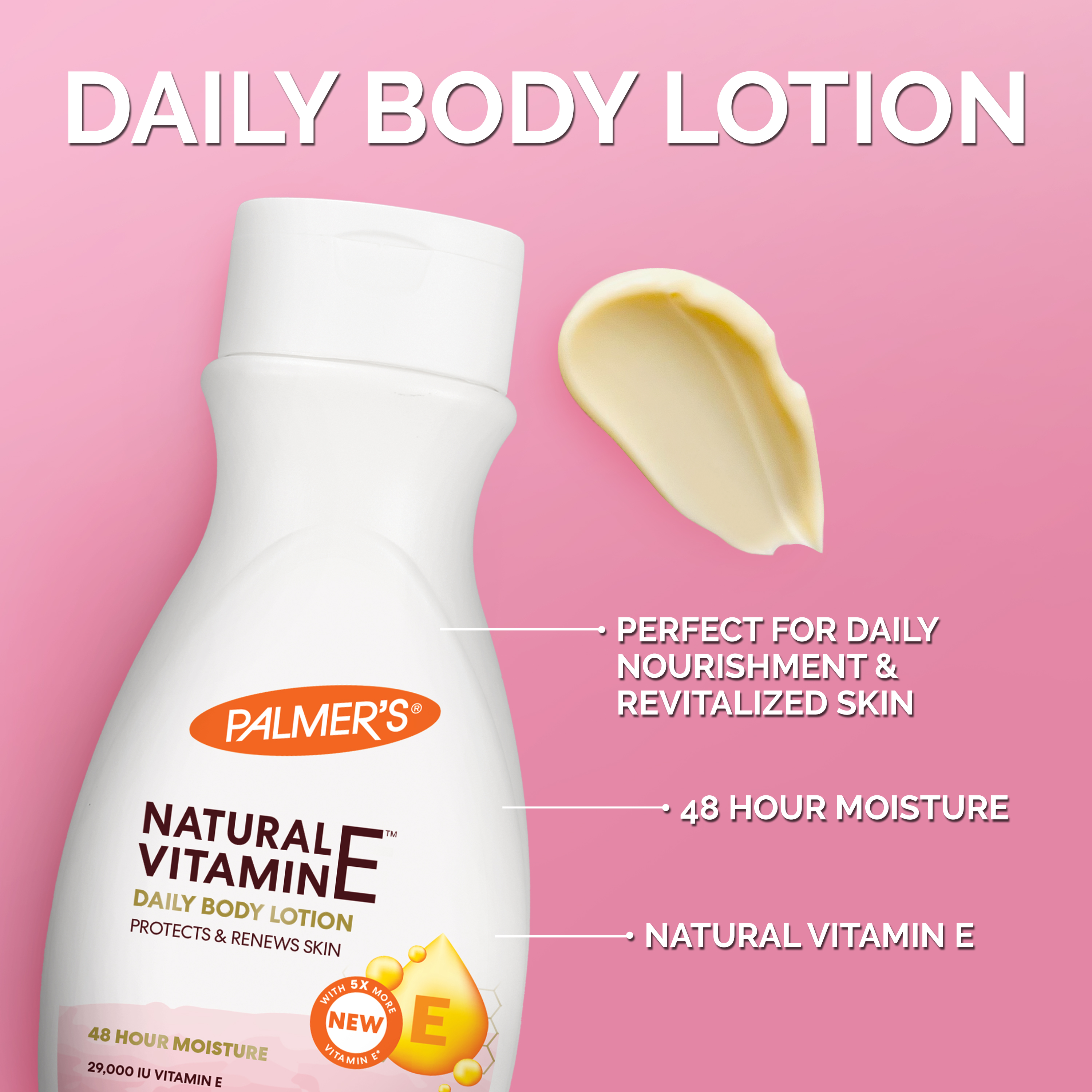 Our Body Butter is the ultra-nourishing hero your skin deserves. With its rich, creamy texture, it melts into your skin, delivering intense moisture and leaving it feeling soft and supple. Packed with the goodness of natural Vitamin E, this butter repairs dry and damaged skin, restoring its natural glow. It's an absolute must-have for that head-to-toe hydration during winter.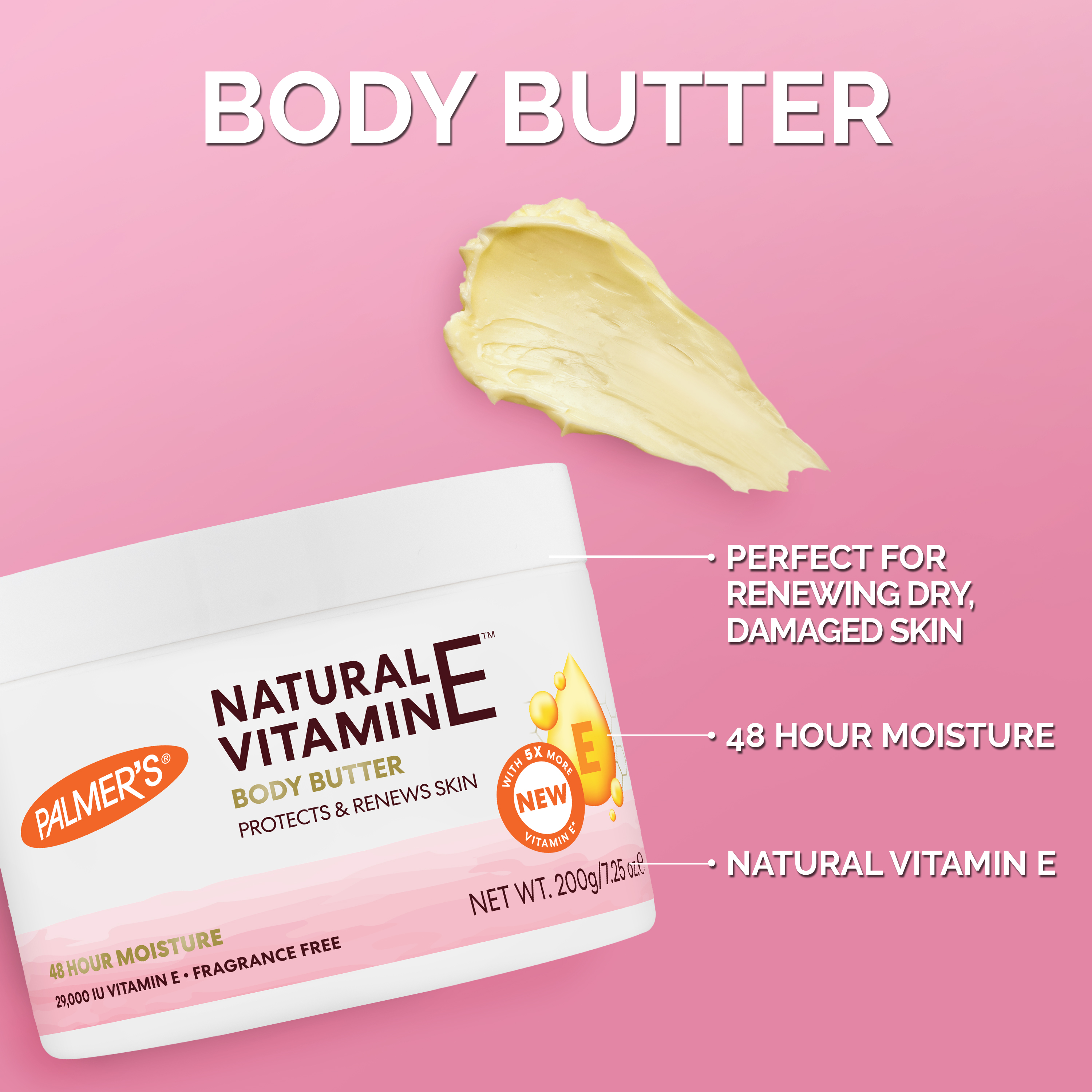 Last but definitely not least is our Body Oil. This lightweight, non-greasy formula provides an instant hydration hit to the skin, absorbing quickly to lock in moisture and leave skin silky smooth. It's particularly beneficial for dry patches and adds a vibrant, healthy glow to your skin. Enriched with Vitamin E, it works to nourish, soothe and condition the skin.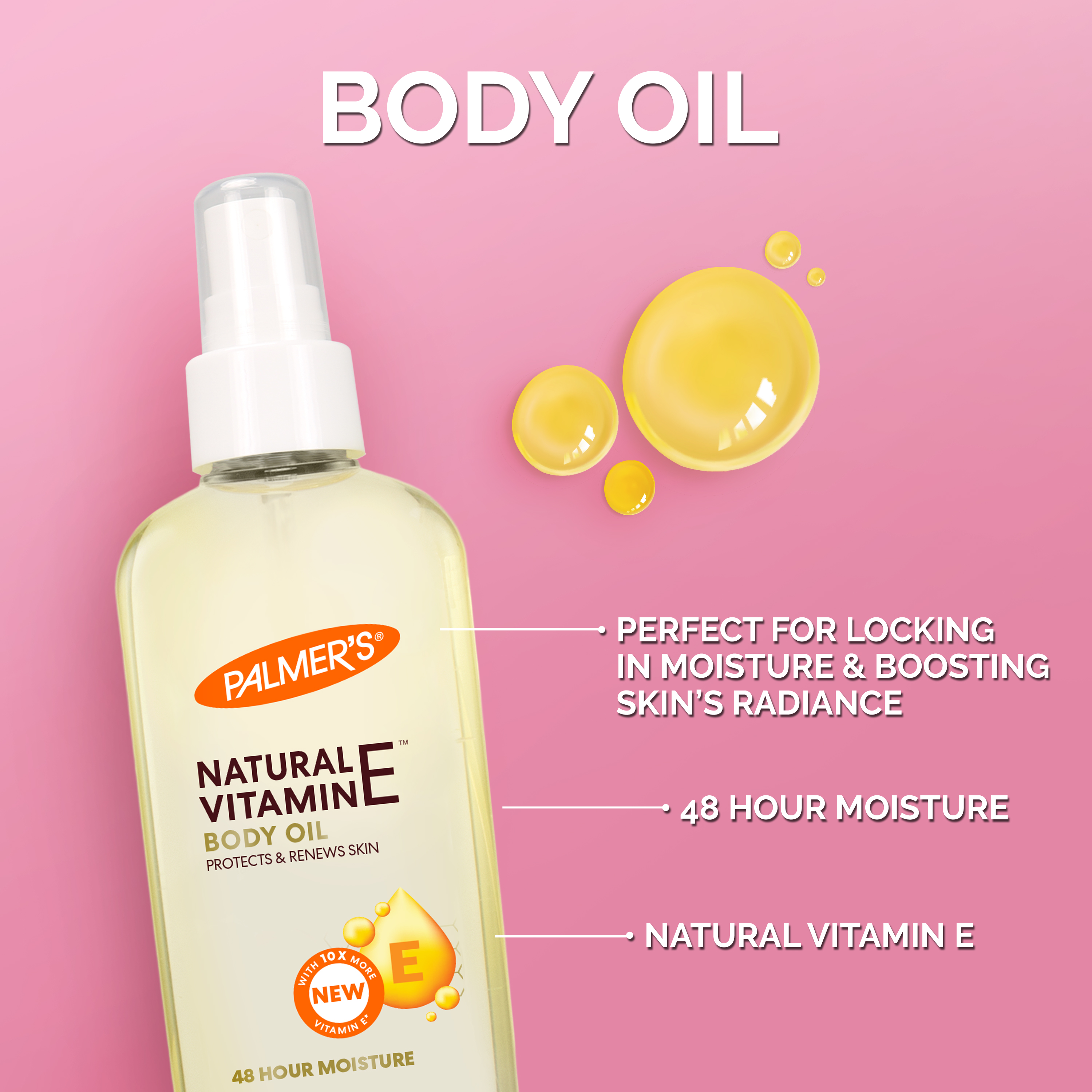 It's clear to see why Vitamin E is one of our favourite ranges. Known for its healing properties, Vitamin E helps protect against free radical damage, for healthier, younger-looking skin.
Start your journey towards radiant, healthy skin today with Palmer's Natural Vitamin E products. Your skin will thank you!
Click here to find out more and shop our Vitamin E range.
Products link
---