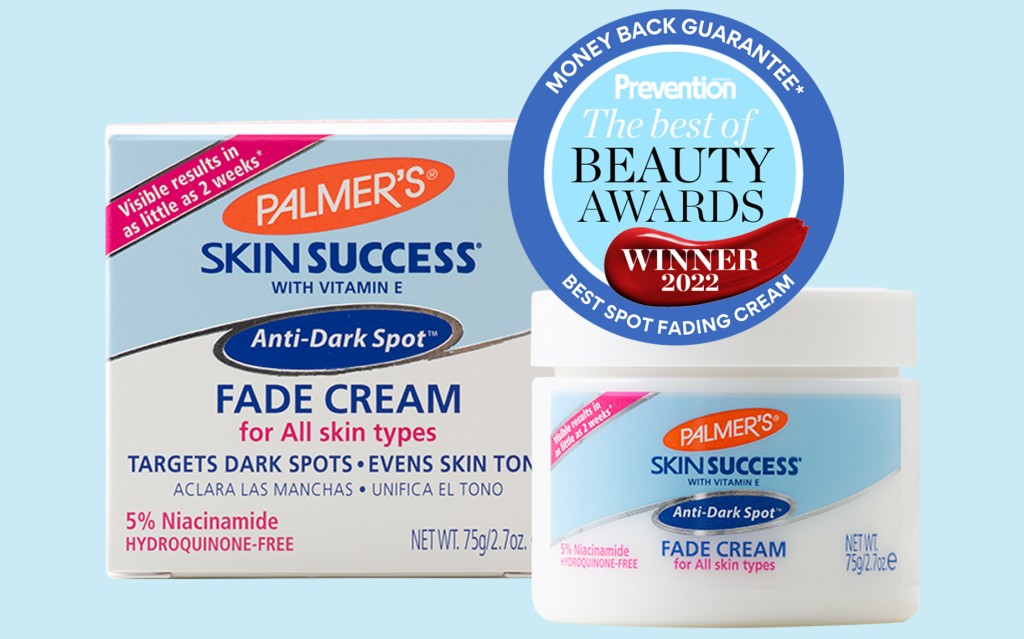 Skin Success Fade Cream WINS Best Spot Fading Cream in Prevention Beauty Awards
Palmer's Australia are SO excited to announce that we have WON Best Spot Fading Cream for the Palmer's Skin Success Anti-Dark Spot Fade Cream, in the 2022 Prevention Australia Beauty Awards.
For more information and the full list of winners, click here.
Palmer's Skin Success Anti-Dark Spot Fade Cream is a daily face moisturiser, specially formulated with a blend of natural skin brighteners including Niacinamide, Vitamin C, Japanese Songyi Mushroom Extract and anti-ageing powerhouse Retinol.
It is clinically proven to deliver visible results in as little as 2 weeks*, improving the appearance of pigmentation, dark spots, age spots and post-acne scars, and helping to achieve a more healthy, radiant & even complexion.
*May take up to 8 weeks. | **Based on a 200 person independent clinical study.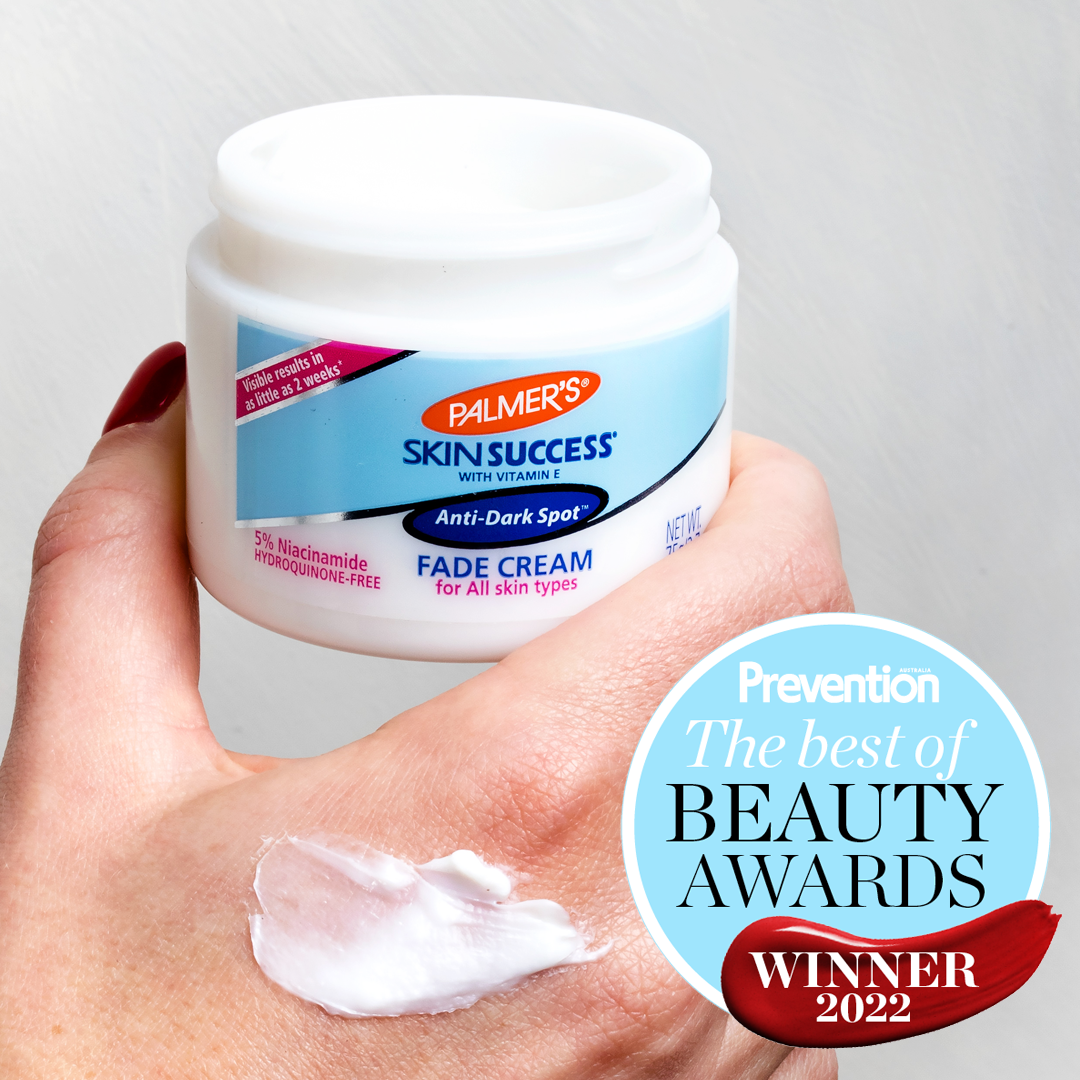 Palmer's are currently offering a Money Back Guarantee, where if you have tried the Skin Success Anti-Dark Spot Fade Cream twice daily for at least 4 weeks and your skin doesn't look brighter and more balanced, we will give you your money back!
Find out the full details and terms and conditions on the Money Back Guarantee, here.
---