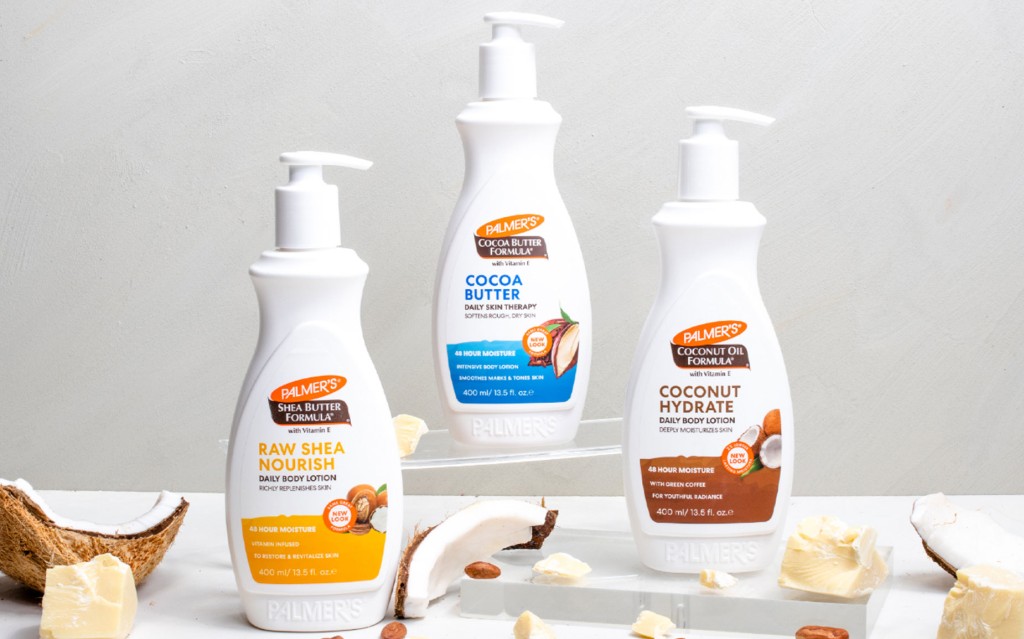 The Winter Skin Care Products Your Body Will Love
Winter is not only a mood-killer, it sucks all the moisture out of our skin too, often leaving us with dry, dull skin.
While it's important to look after your skin all year round, Winter is definitely the time to ensure you're on top of your skincare game so you feel your best and set your skin up for that exciting transition to Spring.
Why Does the Cold Wind Make My Face Dry?
Why is cold weather dry skin so prevalent when temperatures drop? Cold air, low humidity levels and dry indoor heat can zap your skin of essential moisture and make it harder for skin to retain moisture.
Therefore, cold weather skin care tips commonly reference how to keep your skin hydrated to minimise the chance of skin conditions.
These Palmer's products are perfect to keep your skin hydrated and healthy during the colder months.
Body Lotion
Swap a light textured body lotion for a rich moisturiser like Palmer's Cocoa Butter, Coconut Oil or Shea Butter formulas, to combat winter dryness.
Cocoa Butter is a rich, nutrient-packed super ingredient, loaded with antioxidant CMPs (Cocoa Mass Polyphenols) which support collagen retention and production, and also provide soothing benefits to the skin, as well as moisture barrier protection.
Coconut Oil is full of antioxidants and is fantastic as it helps boost your skin's protective barrier layer, trapping moisture inside and keeping skin supple and hydrated. Lauric acid, capric acid and caprylic acid in coconut oil also give it natural antibacterial properties.
Shea Butter is a super nourishing ingredient which naturally contains a high level of antioxidant-rich emollients that create a protective moisture-seal to help prevent skin dehydration and soothe dry or compromised skin, while improving tone and texture.
Palmer's Cocoa Butter Formula Body Lotion, Coconut Oil Formula Body Lotion, and Shea Formula Body Lotion, all have added Vitamin E and are deeply moisturising, keeping skin hydrated and healthy. They are all rich in fatty acids, which nourish, heal, moisturise and improve skin elasticity.
Using products that contain cocoa butter, coconut oil and shea butter, help reduce skin dryness, seal in moisture, boost skin health, and can support your body to naturally fight the skin's signs of aging.
TIP: Apply body lotion after your shower or bath while skin is still slightly damp, to lock in moisture.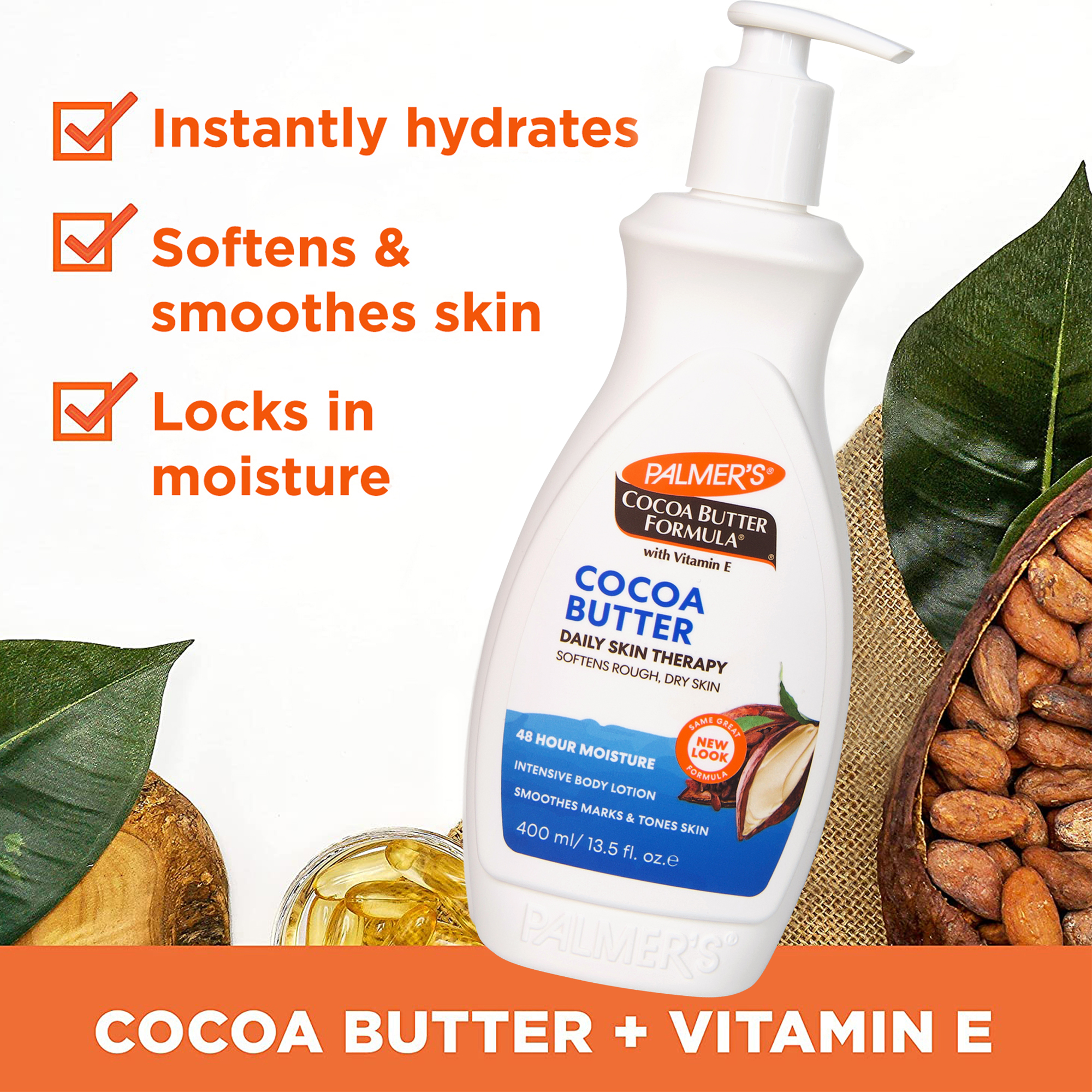 Body Oils
Perhaps a product some might not give as much thought to or have experience with – body oil. They are the perfect way to pour moisture back into the skin, and are best used straight after the shower or bath, while the skin is still damp. You can also add a few drops of body oil into a bath, and the combination of the oil and water will help hydrate your skin while you soak!
Body oils are perfect for Winter, as the oil penetrates the skin's protective barrier, and sinks right into the skin, locking in the moisture we so desperately need. They are a non-greasy (really!!!), lightweight, intensively nourishing and protective skin moisturiser, and Palmer's have four types of body oil to choose from.
The best-selling Palmer's Cocoa Butter Moisturising Body Oil, and the Coconut Oil Formula Body Oil soothe and moisturise, giving skin an overall healthy glow. There is also Palmer's Skin Therapy Oil, a powerhouse product that does everything possible that you'd want an oil to do. It has been specially formulated to reduce the appearance of scars, spots and stretch marks, dry, damaged skin, uneven skin tone and aging skin. It really is a wonder oil packed with essential fatty acids, vitamins and antioxidants, for all over skin perfecting benefits.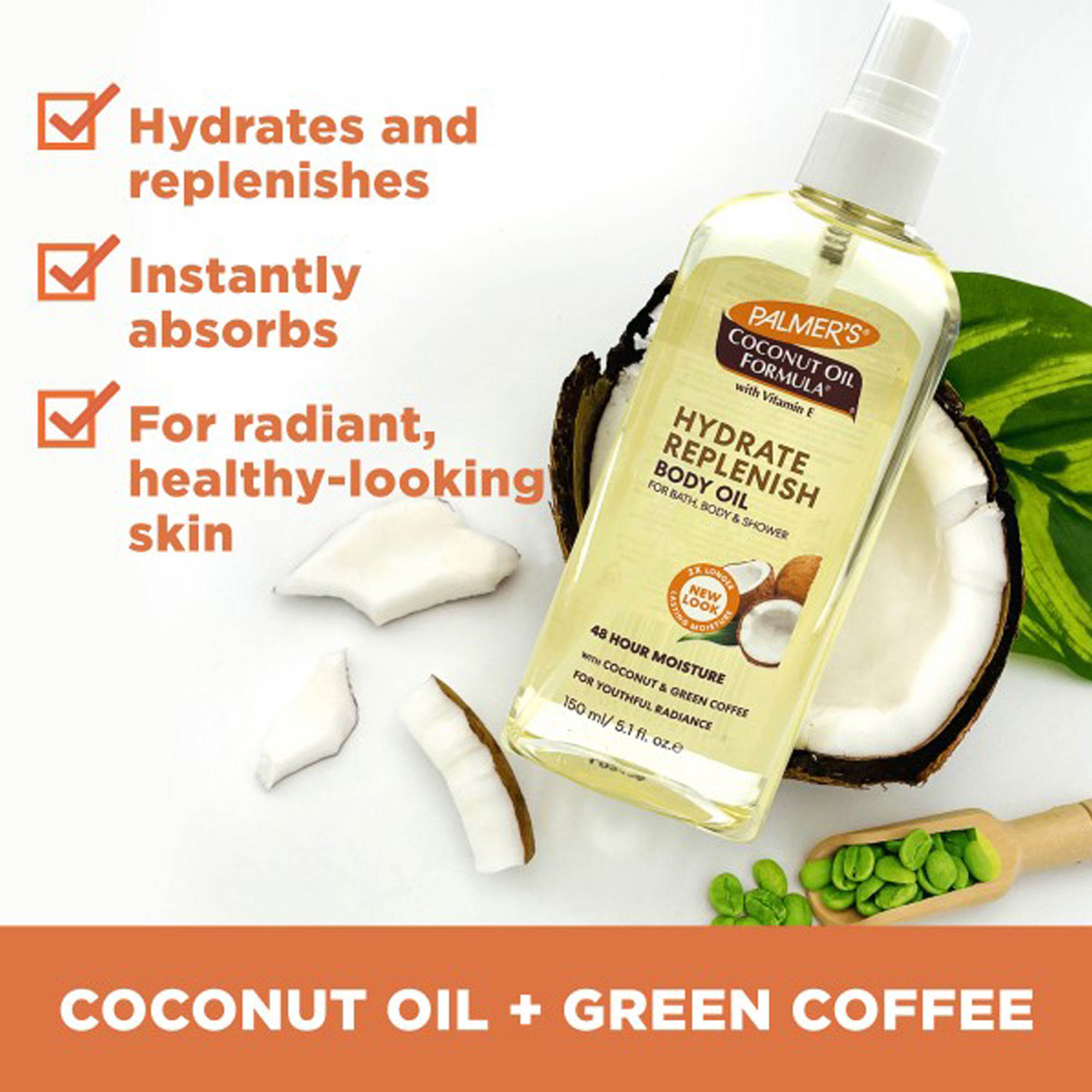 Lip Balm
For many of us, our lips really cop the brunt of the cold weather, which leaves them dry, chapped or cracked. By regularly using one of the Palmer's moisturising lip balms, your lips will stay moisturised and protected not only through Winter, but all year round.
Palmer's has three lip balm formulas available which provide 24 hour moisture - Palmer's Cocoa Butter Formula Lip Balm SPF 15, Coconut Oil Formula Lip Balm SPF 15, and Shea Formula Lip Balm, which are all perfect to nourish, soften and moisturise lips, while keeping them hydrated and protecting against chapping and cracking.
Hand Cream
Hands feeling dry? Don't worry - it's common, especially since the increase of hand-washing and hand sanitisers, our poor hands are begging for moisture. It's always handy to have some hand cream in your handbag, to hydrate your hands when they're feeling a little worse for wear.
Palmer's rich hand cream formulas are very popular, and include the Palmer's Cocoa Butter Formula Hand Cream, Coconut Oil Formula Hand Cream and Shea Formula Hand Cream which absorb quickly and lock in moisture, creating glove-like protective barriers on the hands. They soften skin's texture, rehydrate dry, cracked skin, providing a deep hydration all over, now with 48-hour moisture.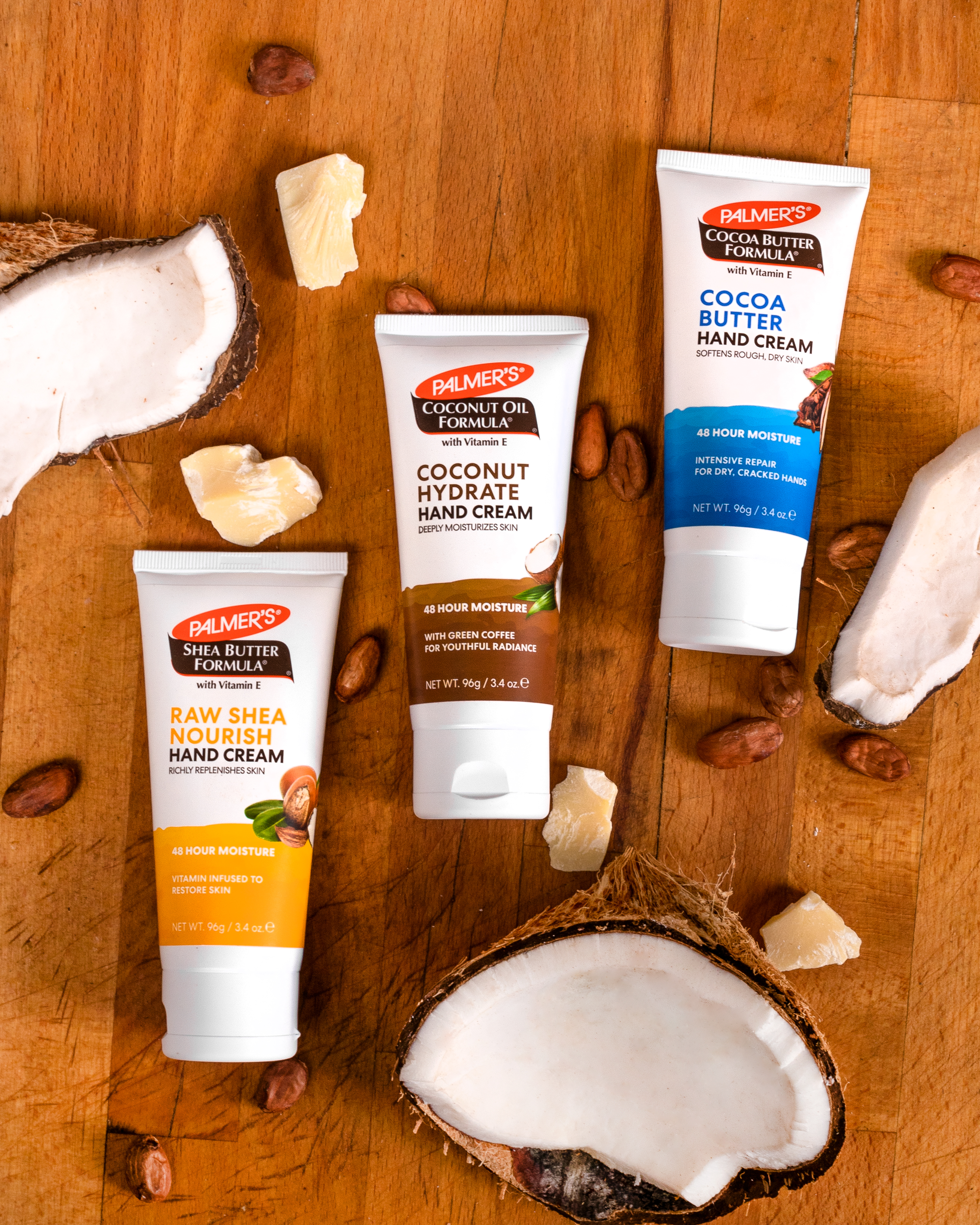 While dry skin caused by cold weather can be a nuisance, following these cold weather skin care tips can help you alleviate that dry skin and let you enjoy all the wonders that winter can bring!
Products link
---