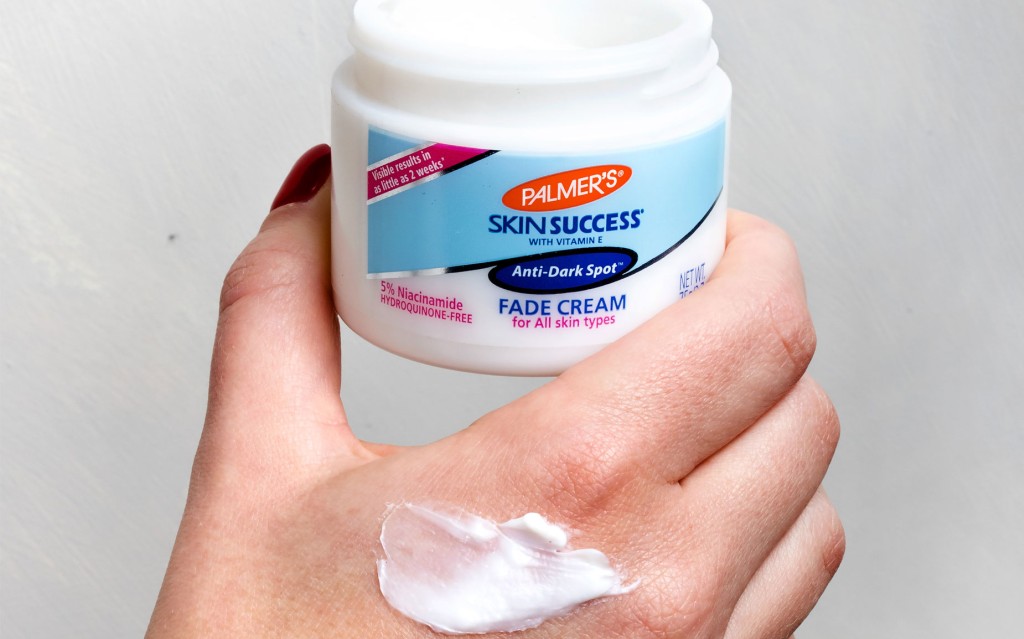 Using Niacinamide For Dark Spots
You may have heard of niacinamide, but don't know what this skincare superstar ingredient can do for your skin. If you are struggling with discolouration, dark spots or uneven skin tone, niacinamide may be your new skincare BFF. Niacinamide is Vitamin B3, it's all natural and it's one of the best ingredients for dark spots.
Using niacinamide has many benefits, including minimising the appearance of aging and protecting skin from the effects of sun damage. However, niacinamide really shines when you use niacinamide to reduce dark spots.
Best Ingredients for Dark Spots
Adding niacinamide for dark skin care routines is widely recommended by experts because of its numerous benefits, which include:
Creates a moisture barrier so skin stays hydrated
Firms and tones skin
Smoothes skin texture
Reduces the appearance of discolouration
Minimises redness
Improves the appearance of pores
Reduces dark spots
When using niacinamide for dark spots for the first time, using a gentle product is key to help introduce your skin to the new ingredient. Some suggestions to get the ball rolling on your new favorite skincare ingredient include a dark spot correcting facial cleanser followed by a dark spot fade cream that is perfect for all skin types and textures.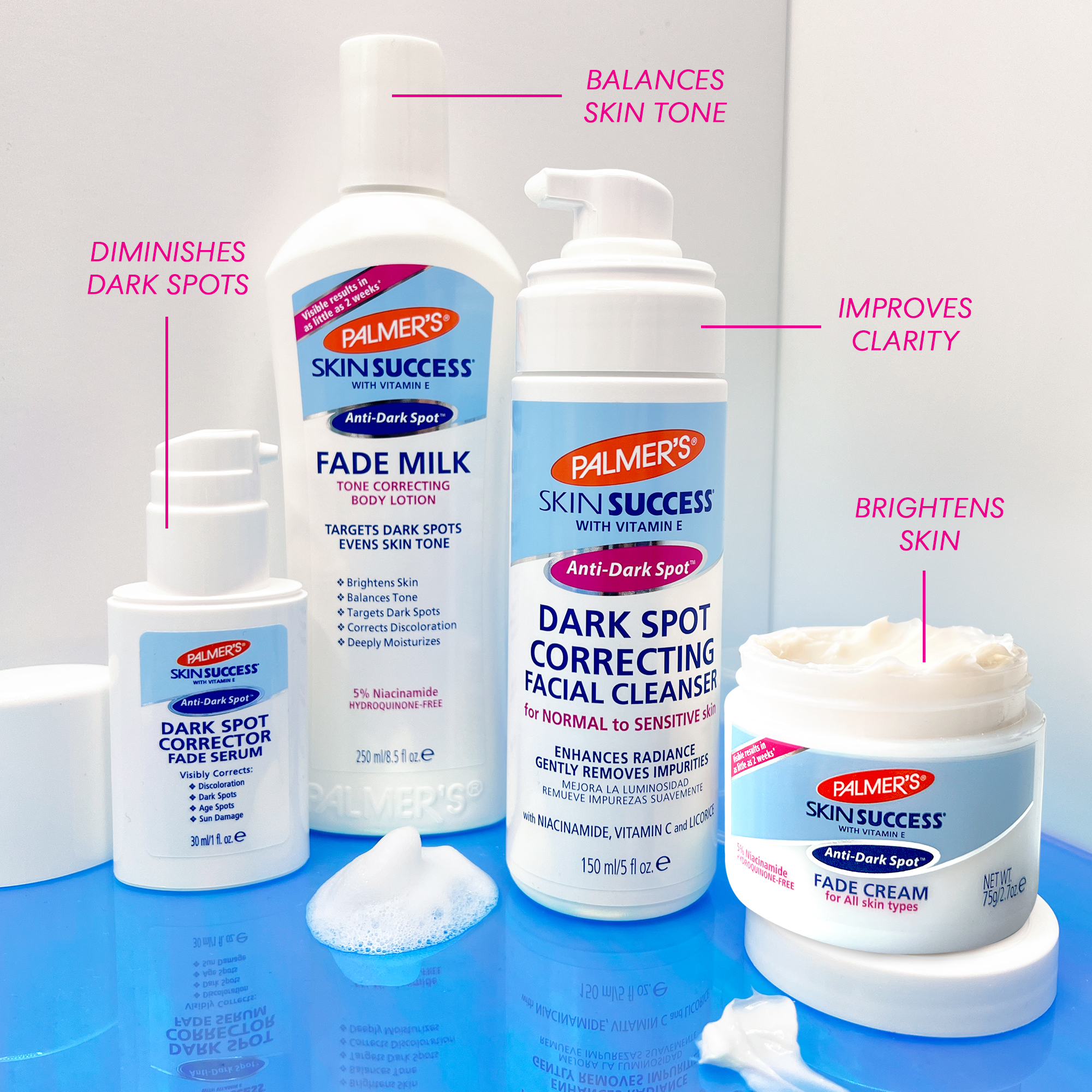 Can Niacinamide Fade Dark Spots?
So, is it true that using niacinamide for dark spots can minimise and correct these marks? How does it work?
Niacinamide for dark spots can rebuild skin cells previously damaged. It can also block the specific enzyme responsible for skin discolouration, including dark spots, hyperpigmentation, and even freckles. This way, niacinamide can help even out an uneven complexion, reduce the appearance of dark spots caused by sun damage, skin conditions, acne, or dryness.
It can take four to six weeks to see visible results, but fortunately, products like dark spot fade milk and dark spot corrector fade serum are safe for everyday use, for as long as you'd like to use them.
Over time, you'll see added perks such as reducing fine lines, smoother, softer skin, and less oily skin - in addition to the niacinamide fading dark spots!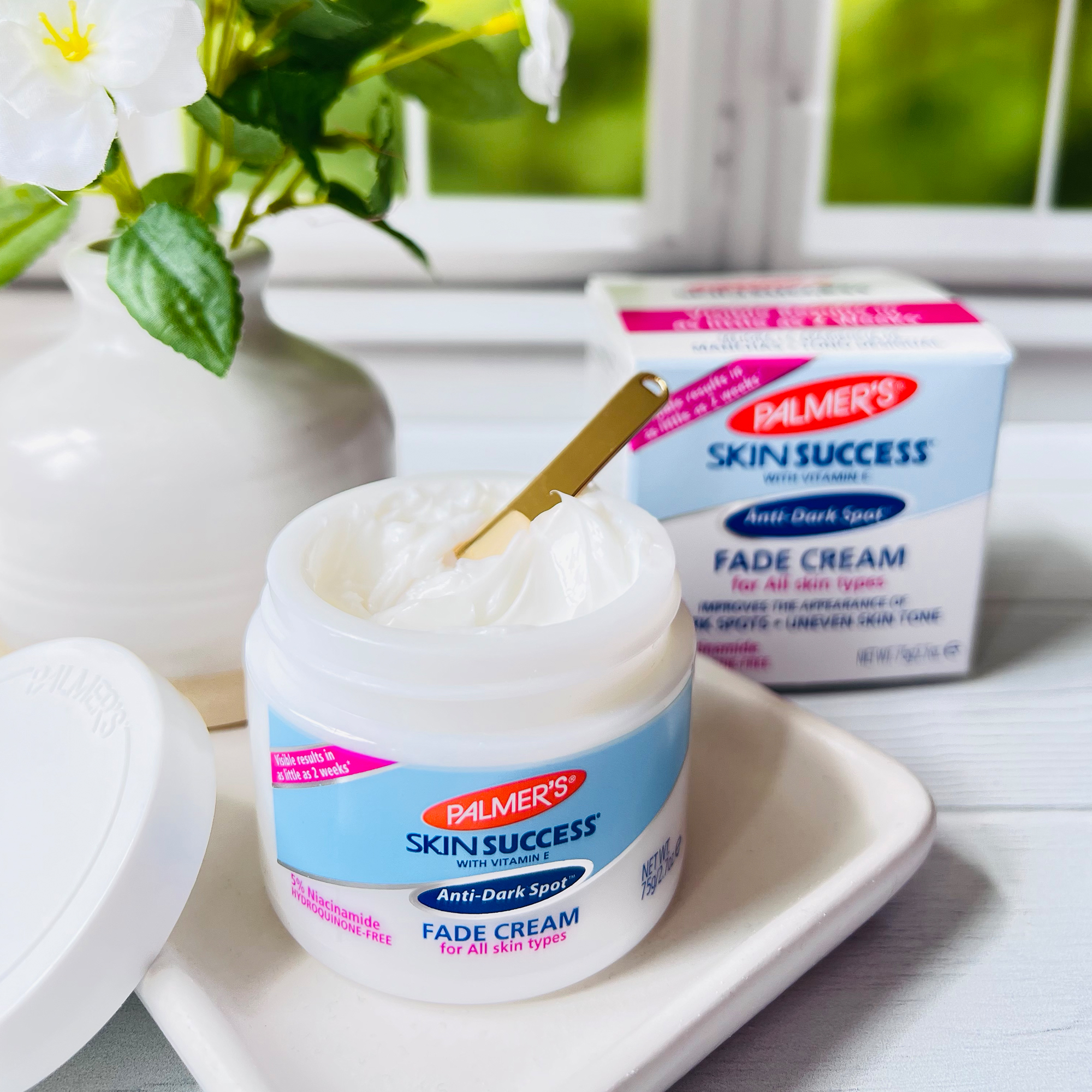 The Best Niacinamide for Dark Spots Products
Looking for a way to add one of the best ingredients for dark spots to your daily routine? Here are a few things to try to suit your specific skin tone.
Niacinamide users with normal or drier skin types will enjoy the benefits of adding a dark spot fade cream specially formulated with the best ingredients for dark spots and for all skin types to their routine. This cream locks in moisture for extended periods, creating a lipid barrier to protect skin from damage and stay hydrated for much longer than traditional moisturisers.
Now that you know one of the best ingredients for dark spots, reap the rewards of the powerhouse ingredient, niacinamide for dark spots when you add Palmer's Skin Success Anti-Dark Spot products to your skin care routine. You can also shop the Skin Success range together with our exclusive Skin Success bundle, saving you 38% off RRP.
Products link
---