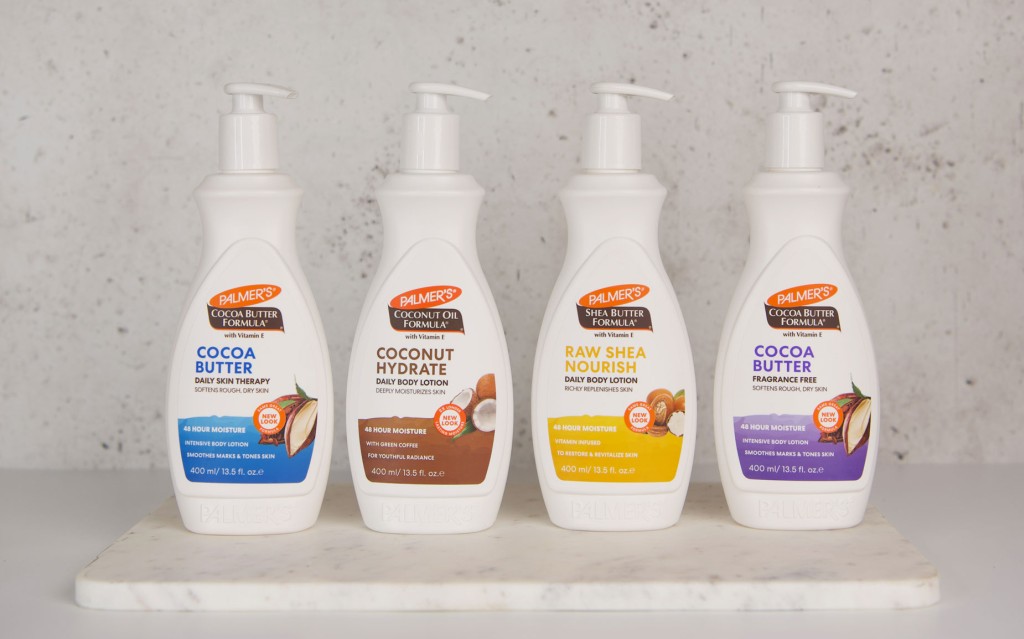 What Natural Skincare Ingredient Is Best for You?
When choosing skincare, long lists of ingredients can be daunting to read and understand, making it difficult to decide which natural skincare products are right for you based on skincare ingredients. Cocoa Butter, Shea Butter, and Coconut Oil are some of the natural ingredients for skin you may see in your products, but how do you know which natural skincare ingredients are best for you?
Here, we'll dive into some skincare stars, so you can make a more informed choice when selecting the right natural skincare ingredients to ensure you pick the best ingredients for skin to use as part of your daily beauty regimen.
What are the Best Natural Skincare Ingredients?
When it comes to using natural ingredients for skin, you're already making a good choice. However, you may not know which natural ingredients for skin care are suitable for your specific needs.
When you're looking for natural skincare ingredients, look no further than Palmer's skin care products! They are not only affordable, natural skin care options, but powerful products made with the most superior quality ingredients.
Shea butter for skin is one of the best natural skincare ingredients. Shea butter benefits for skin include:
Nourishing properties due to the vitamins and fatty acids.
Known for being gentle and ideal for sensitive skin
Rich moisturisation comes from the luxurious tree nut oil used to craft shea butter for dry skin.
Palmer's Raw Shea Butter Lotions are loaded with natural skincare ingredients, and shea butter for skin is one of the best ingredients for skin because it gently nourishes and moisturises skin for 48 hours. Try the Raw Shea Butter Body Lotion to soothe dry, sensitive or irritated skin, and the Hand Cream is perfect for on-the-go moisture treat!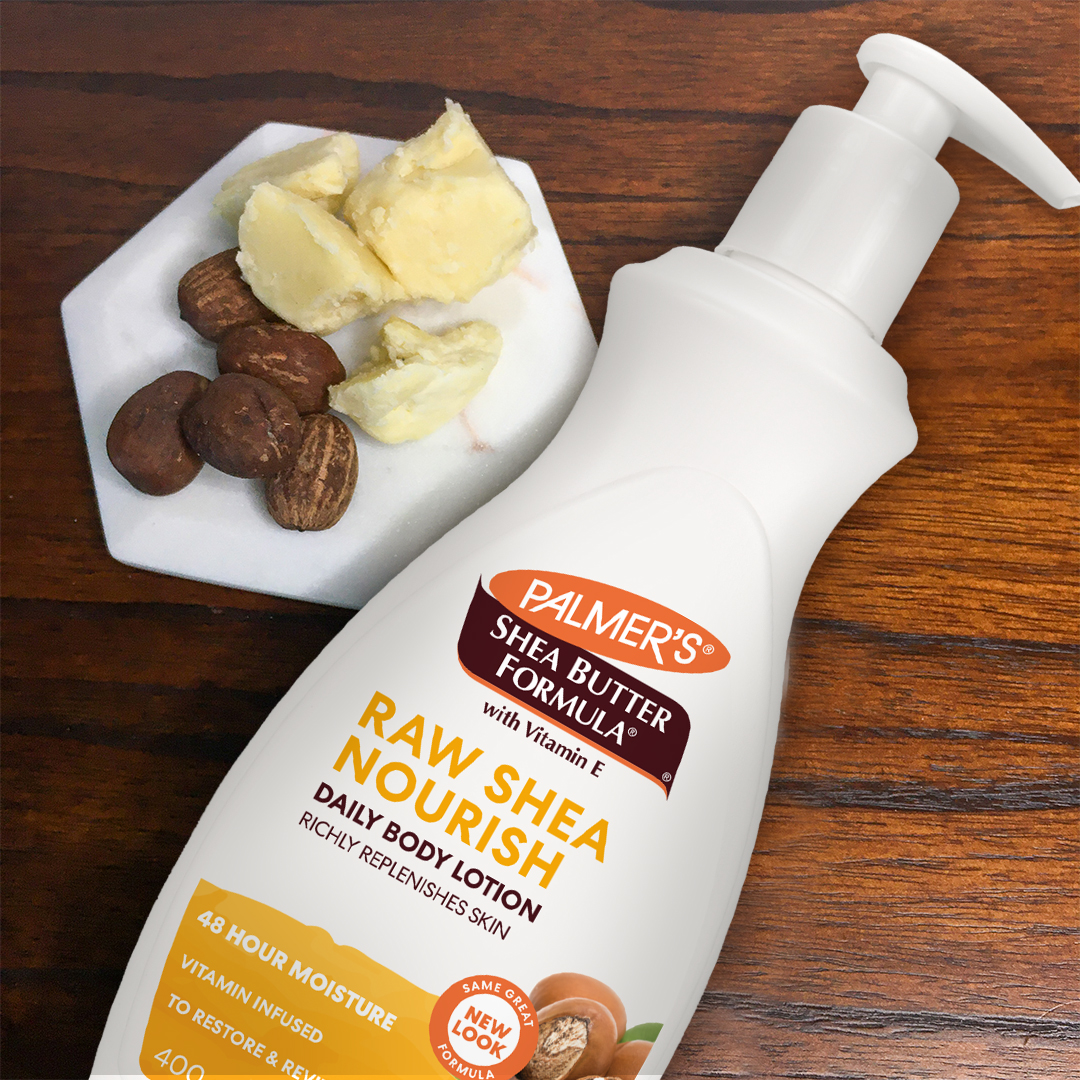 No matter whether your skin is sensitive, dry, combination or you have skin issues such as eczema, you can still use these natural skincare products and reap the benefits of rich, creamy, natural shea butter.
Using Shea Butter and Cocoa Butter
Another great natural skincare ingredient to moisturise dry skin is Cocoa Butter. The melting point of cocoa butter is close to skin temperature, allowing cocoa butter to easily absorb and provide deep and long-lasting moisture.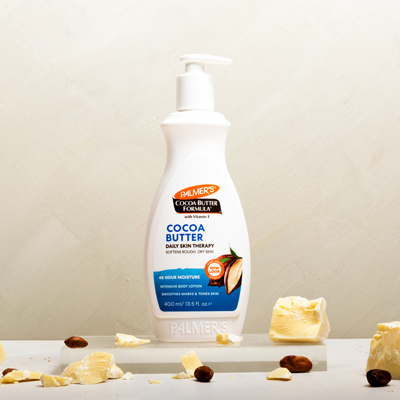 If you already know and love using shea butter for skin, you may be wondering, can you use shea butter and cocoa butter together? The answer is yes! While cocoa butter is a star in reducing the appearance of scars, marks, and skin imperfections, shea butter is a gentle hydrating ingredient. You can easily blend these two natural skincare ingredients for smooth, radiant, and healthy-looking skin. Try the Cocoa Butter Formula Raw Shea Cocoa Body Wash for a moisturising start to your day or layering the Cocoa Butter Formula and Shea Butter Formula to create your perfect skincare routine.
What's the Difference Between Cocoa Butter and Coconut Oil?
You're familiar with the natural power of cocoa butter, but what's the deal with coconut oil, and can you mix cocoa butter and coconut oil? Which skincare ingredients should you use and why?
Cocoa butter can improve your skin's texture and tone while providing necessary moisture to keep skin healthy-looking. It's also good for healing cracked skin, improving the appearance of stretch marks, and smoothing marks or skin imperfections.
Coconut oil rehydrates skin and boosts its natural glow, while its natural antioxidant benefits keep skin looking and feeling more youthful. When coconut oil is combined with another natural antioxidant such as Green Coffee Extract, found in Palmer's Coconut Oil Formula Body Care, it helps combat the damaging effects of free radicals to keep your skin looking youthfully radiant.
Combining cocoa butter and coconut oil together in your routine can unlock the best of both of these natural skincare ingredients, so opt for a product like Coconut Body Oil or Coconut Body Lotion along with a daily Cocoa Butter Moisturiser for soft, hydrated, glowing skin.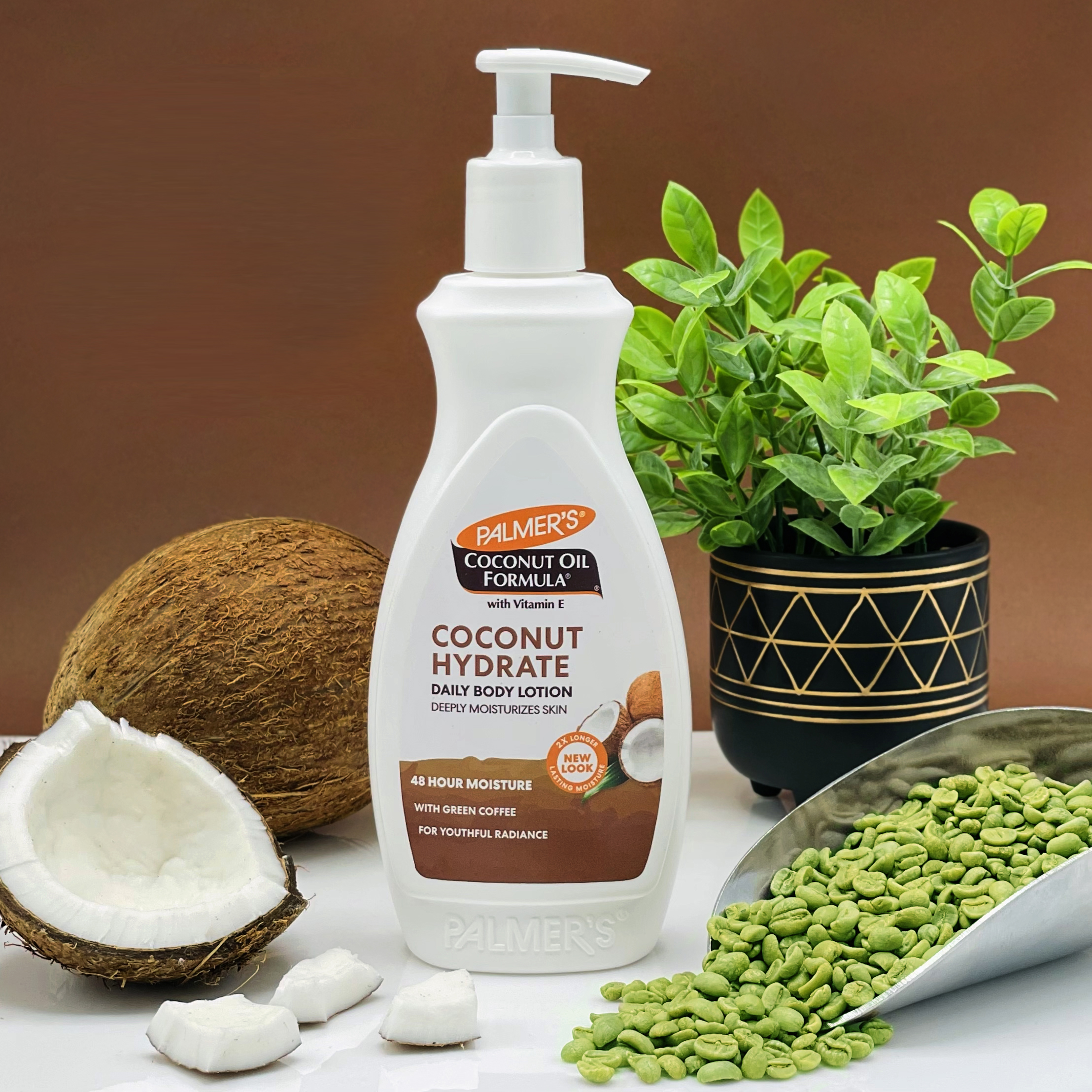 Can't pick a favorite or two? Why choose when you can get all three in Palmer's Cocoa Butter Formula Exfoliating Body Lotion, for the ultimate lotion with all your favorite natural skincare ingredients.
Drench your skin with the skincare ingredients you love and enjoy knowing the secret that so many women are already privy to - harnessing the all-natural power of cocoa butter, shea butter, and coconut oil for the greater good! Check out all of Palmer's Hand & Body Care products to find your best natural skin care routine and keep your skin looking and feeling it's best.
Products link
---