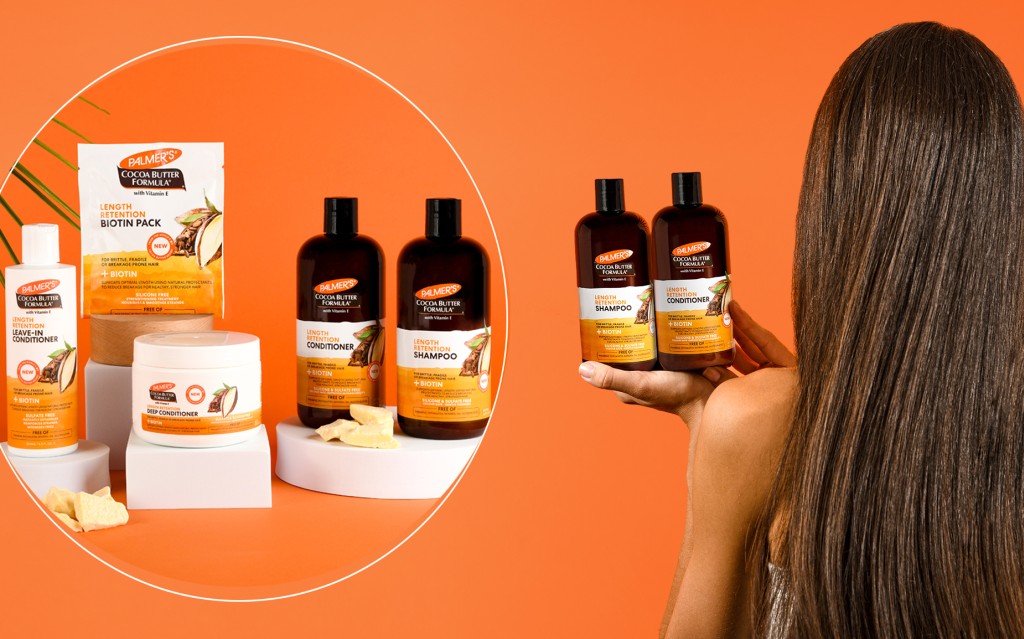 Why is Biotin good for your hair?
Palmer's NEW Cocoa Butter Length Retention range is formulated to strengthen brittle, fragile, or damaged hair.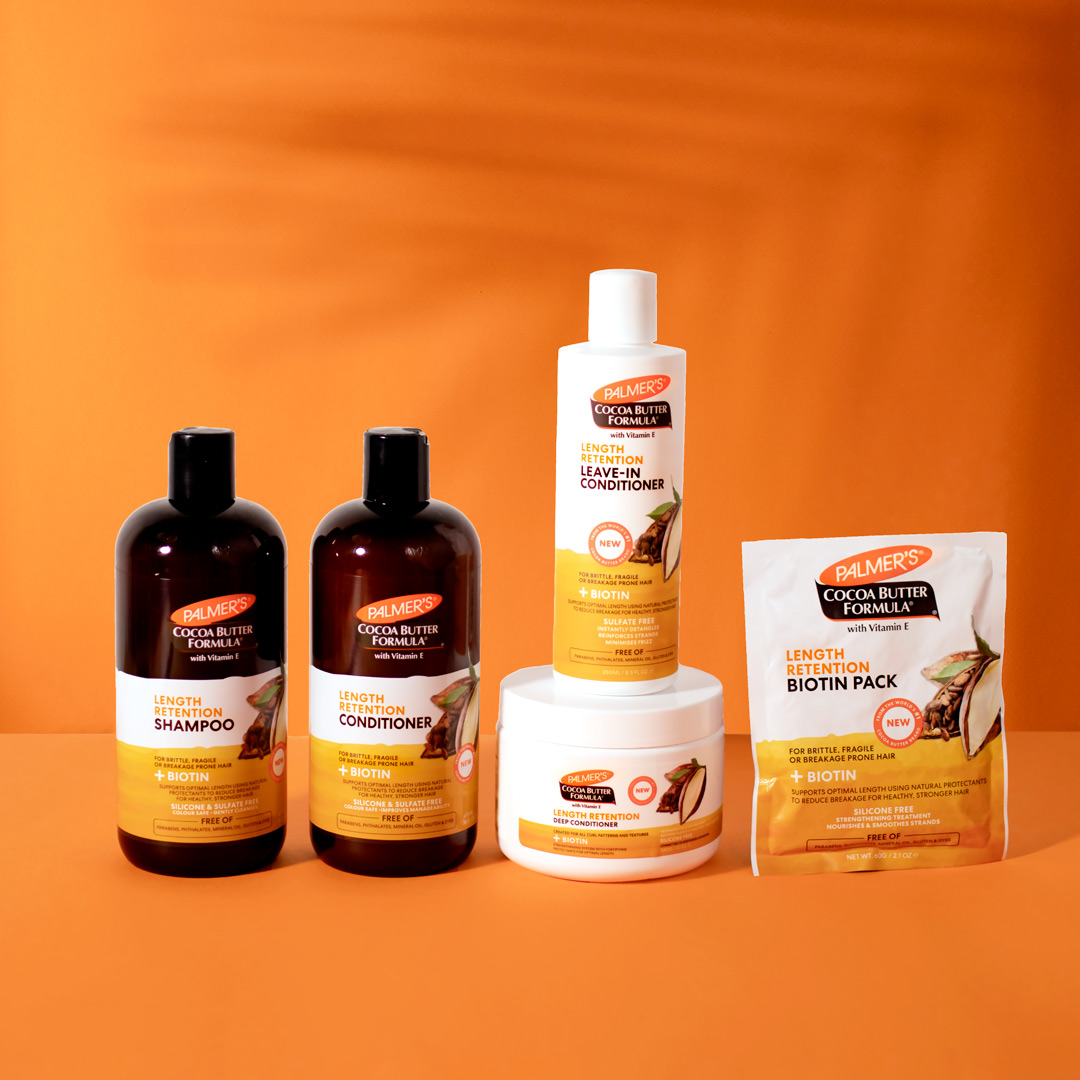 The powerful combination of Cocoa Butter and Biotin helps strengthen and protect hair strands to reduce breakage, while optimising the natural hair growth cycle for longer, stronger hair.
Cocoa Butter contains ultra-nourishing properties that work with hair strands as well as scalp to maintain the optimal moisture balance.
Biotinstrengthens hair strands and helps to optimise the natural hair growth cycle to promote fullness and prevent breakage and split ends.
Products in this new range include a nourishing Shampoo, ultra-hydrating Conditioner, a deep-conditioning Biotin Pack repair mask, a Deep Conditioner hair and scalp treatment and a Leave-In Conditioner that gently detangles and moisturises.
Shop the full Palmer's Cocoa Butter hair range here.
Products link
---