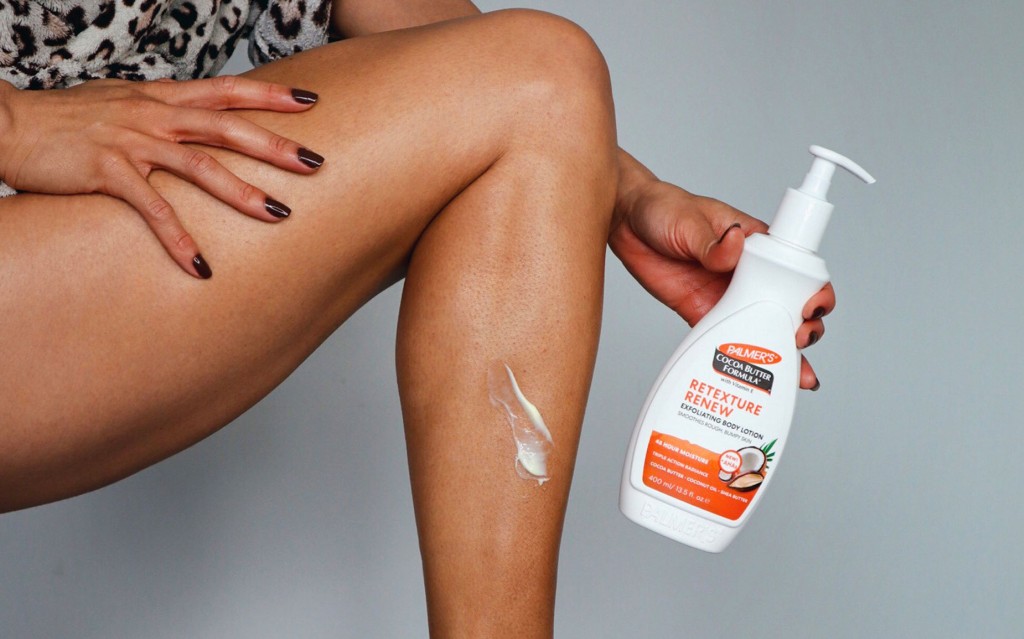 Why Use An Exfoliating Body Lotion?
Dry, itchy, bumpy, rough - are adjectives no woman really wants to use to describe her skin. Transform textured skin into soft, smooth, and supple skin when you incorporate products like lotion for bumpy skin into your regular skin care routine.
Adding an exfoliating body lotion and exfoliating moisturiser helps remove dead skin and reveals brand-new, soft, smooth, and moisturised skin. Read more to find out which products smooth bumpy skin.
What Causes Rough Skin?
An exfoliating body lotion and products like lotion for bumpy arms and lotion to smooth bumpy skin can help, it's good to know the root cause of textured skin so you can avoid situations that may flare up extreme dryness, itchiness, and bumps.
Overall dryness
A buildup of dry skin cells that accumulate over time, which can be helped by using a special lotion for rough, dry skin.
Frequent handwashing
Skin conditions, like psoriasis or eczema
Sun damage
Extreme weather conditions, such as freezing or too-hot temperatures
Adding special products to your daily beauty routine can help diminish and prevent the buildup of dead, dry skin, and using lotion for skin bumps can help reduce dry skin and keep skin moisturised and hydrated so you can keep dryness at bay.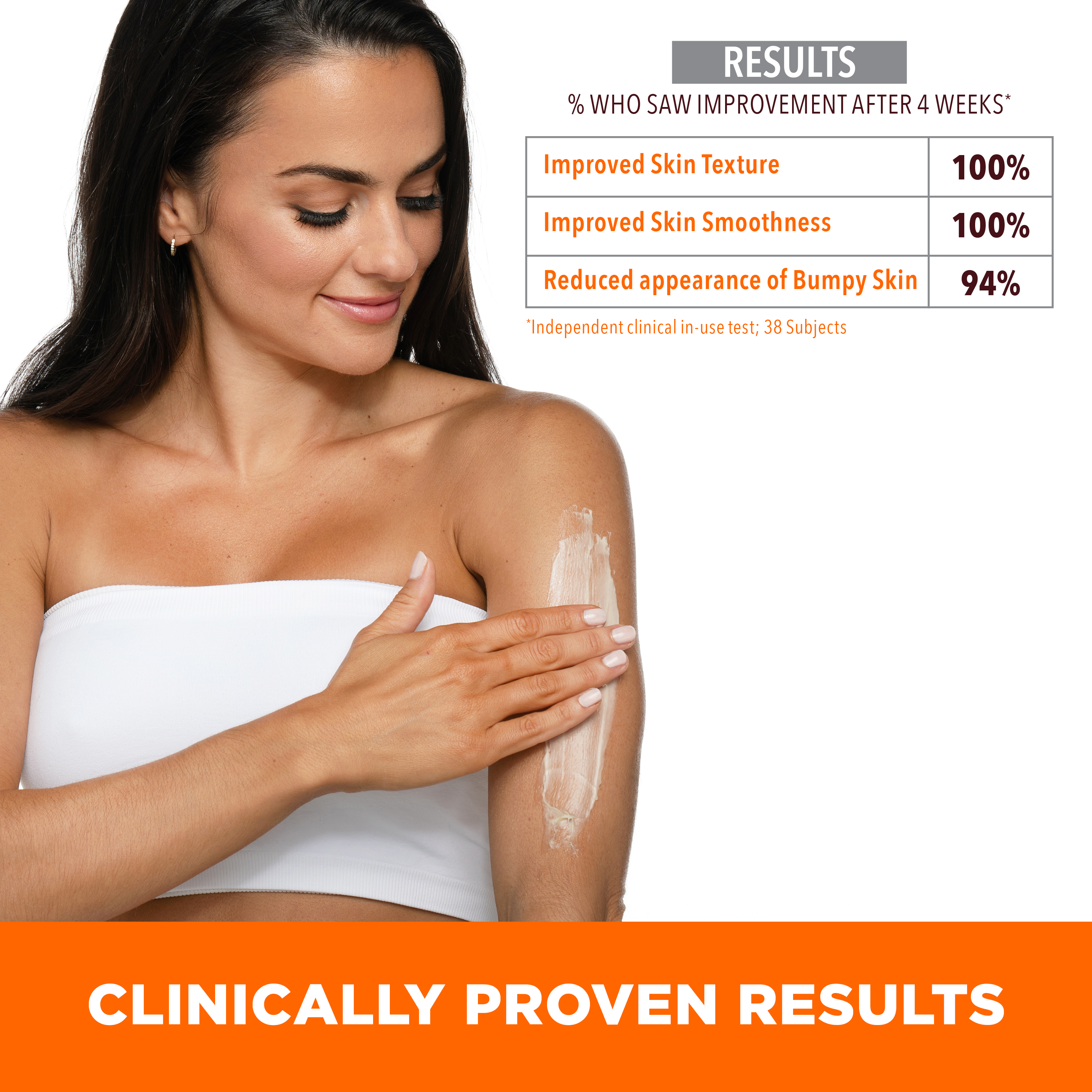 Why Exfoliate and Moisturise Rough, Dry Skin?
To eliminate bumpy, rough skin and reveal the soft, smooth, and supple skin underneath, use a two-step plan of attack: first, you need to use an exfoliant. This can be a combination of exfoliant and moisturiser, such as an exfoliating body lotion.
Using AHAs like lactic acid, an exfoliating body lotion exfoliates and helps remove dead skin cells. The best exfoliating body lotion also includes rich, hydrating ingredients that deeply moisturise dry skin such as cocoa butter, coconut oil, and shea butter. This makes a lotion the best moisturiser for textured skin.

When to Use an Exfoliating Body Lotion
Using rough and bumpy skin lotion and exfoliating body lotion products can help smoothe and alleviate the itchiness, dryness, bumps, and texture that is part of the territory with rough skin. Still, there are steps you can take to further prevent skin from drying out and becoming uncomfortable.
When you take a shower or bath, avoid using extremely hot water, as this is very drying on skin. Keep the water at a warm or lukewarm temperature to help seal in moisture and apply exfoliating body lotion to damp skin when you step out of the tub to lock in hydration and smooth skin.
Using space heaters in the winter can dry out skin, as can using a dehumidifier during warmer, humid months. Anything that reduces humidity in your space can dry your skin and cause problems.
If you swim in chlorinated water frequently, this can effect on your skin. Make sure to rinse off and apply an exfoliating body lotion after exiting the water to keep skin hydrated and smooth.
Using an exfoliating body lotion and taking special care to protect your skin can help reduce the risk of rough, dry, uncomfortable, and unsightly bumps and textured skin. Adding Palmer's Retexture Renew Exfoliating Body Lotion to your skin care arsenal can help smooth bumpy skin and reveal smoothing, radiant and healthy-looking skin.
Products link

Palmer's Cocoa Butter Exfoliating Body Lotion 400ml
---