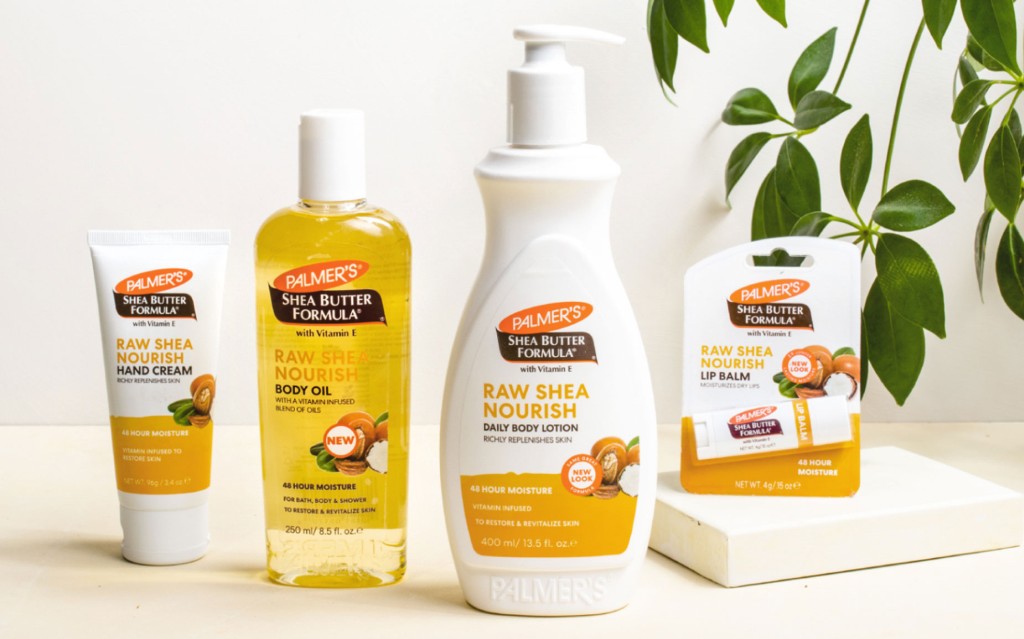 Why Use Shea Butter for Skin?
You've likely heard of shea butter—it's a main ingredient in many skin care products. But what is shea butter, and why should you incorporate it into your daily skin care routine, especially during the winter?
Let's dig deeper into what makes shea butter skin care so unique and why it's a great skin ingredient.
Why Use Shea Butter for Your Skin?
Most shea butter for skin is derived directly from the nut of the shea tree from Africa. It's naturally packed with fatty oils and vitamins that are soothing and moisturising, making them perfect for skin care. What does shea butter do for the skin? It naturally soothes, hydrates, and conditions. That's why you'll see it as a component in many lotions, balms, hand creams, face moisturisers, and even hair treatments.
Shea butter is naturally a nourishing ingredient, but when combined with other skin-softeners like cocoa butter, coconut oil, and olive oil, it creates rich lotions and creams that deeply moisturise your skin.
Is Shea Butter Good for Your Skin?
Regularly using products like Palmer's Raw Shea Body Lotion can improve the way your skin looks and feels. Since shea butter for skin is natural, it's good for people with sensitive skin to use, as it's non-irritating. Its thick, soothing, emollient formula works wonders for dry skin and locks in moisture for long periods of time, keeping your skin soft and smooth for longer.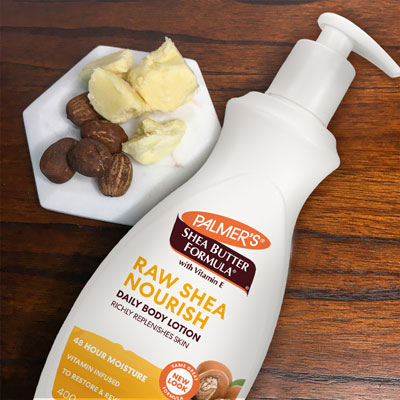 Which Shea Butter Is Best for Skin?
Since shea butter for skin is well-tolerated by most people, there are few drawbacks to using it. However, you may notice that shea butter skin care isn't limited to one or two products. In fact, Palmer's carries an entire line of Shea Butter Skin Care. Here are a few products you can try:
Raw Shea Body Lotion - Sustainably sourced in Africa, this form of shea butter for skin combines the healing, hydrating power of shea with skin-loving ingredients like oatmeal, grapeseed oil, and Vitamin E to create a powerhouse lotion that nourishes dry skin, leaving it soft and glowing every day.
Raw Shea Hand Cream - It's no secret that hands become super-dry when the temperatures drop, and the more you wash your hands, the dryer they get. Raw shea hand cream comes to the rescue with a skin-softening formula that hydrates your hands, diminishes dryness, creating a moisture barrier to lock in moisture.
Shea butter for skin has endless benefits, so if you suffer from dry skin and are looking for a solution that's natural, non-irritating, and really works, try Palmer's exclusive line of Shea Butter Skin Care and start seeing results instantly.
---