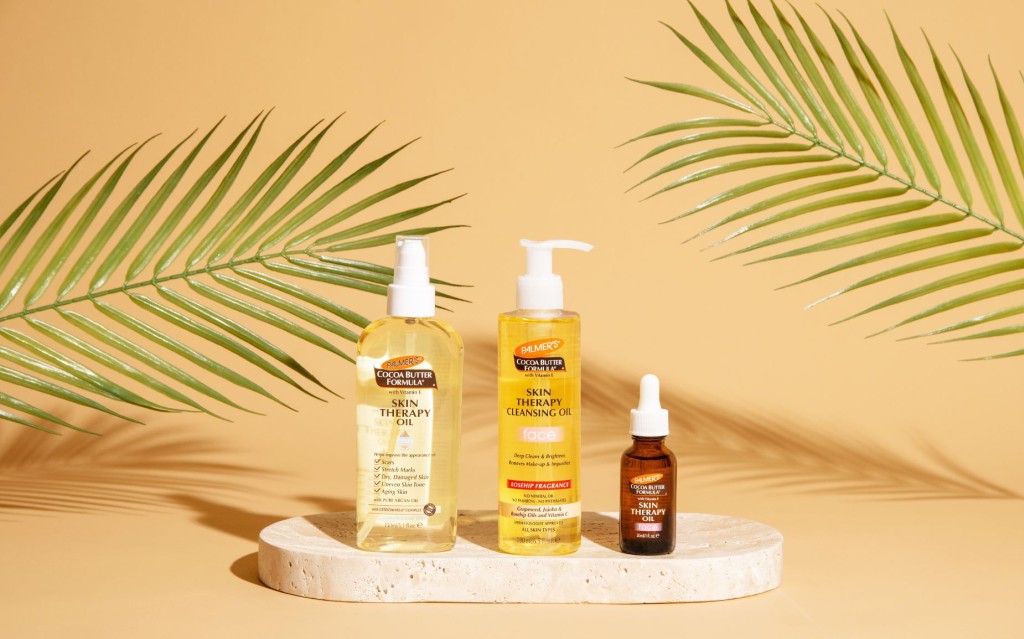 Palmer's Skin Therapy Oil Range: Comprehensive Care for Face and Body
Palmer's harnesses nature's most potent ingredients, by offering products that cater to the diverse needs of skincare enthusiasts. One such range that has garnered attention and admiration is the Palmer's Skin Therapy Oil products. This includes the NEW Cleansing Oil and beloved Facial Oil which work together to cleanse, nourish and rejuvenate the skin, as well as the powerhouse Body Oil, for all over skin perfecting benefits.
1. Palmer's Cleansing Oil: The First Step to Radiance
A good skincare routine always begins with effective cleansing, and the NEW Palmer's Skin Therapy Cleansing Oil ensures just that. This lightweight oil effortlessly melts away makeup, dirt, and impurities, leaving the skin feeling clean, refreshed, and hydrated. Infused with a blend of natural oils and Vitamin C for brightening, it doesn't strip the skin of its natural moisture, ensuring that your face feels soft and supple after every cleanse.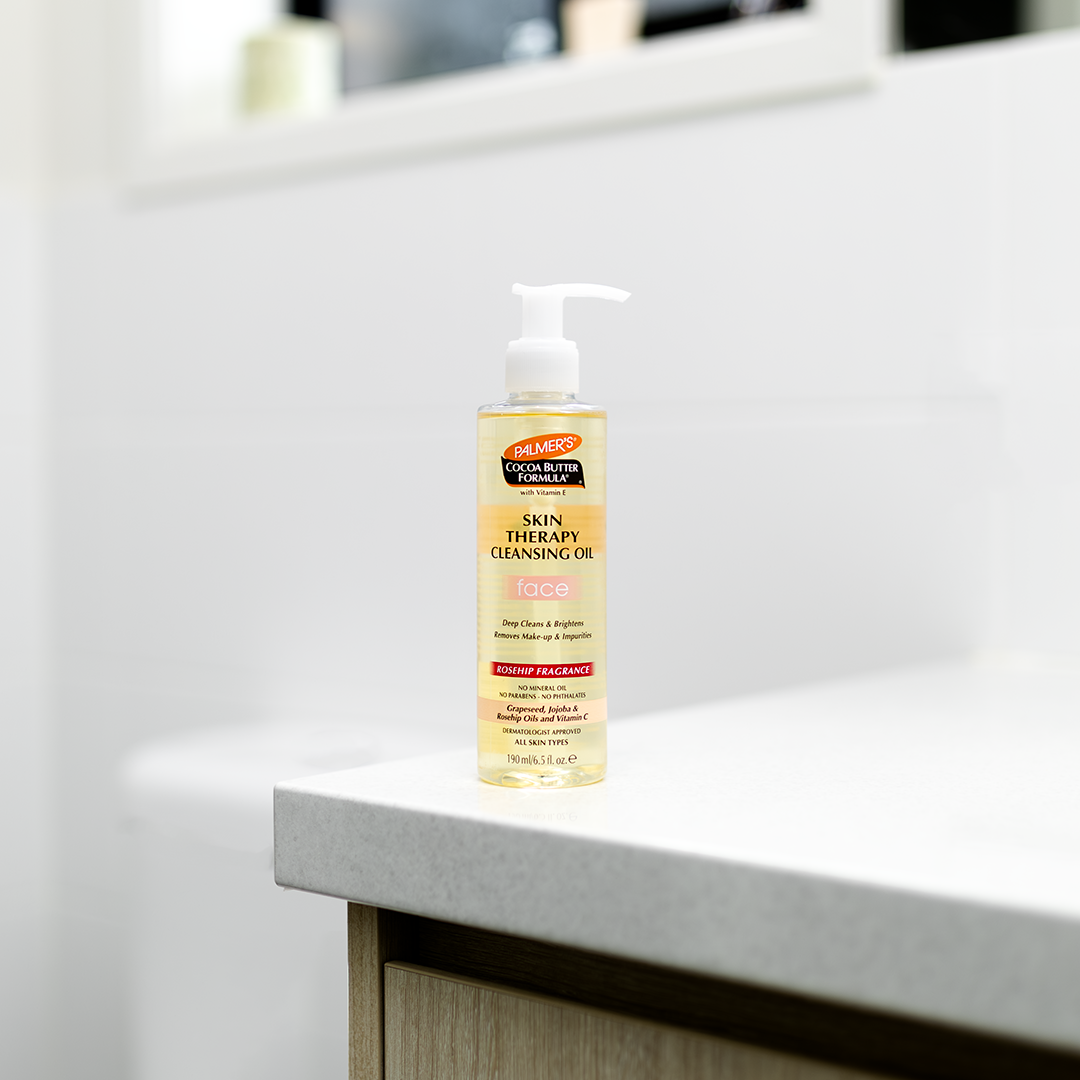 2. Skin Therapy Oil for Face: Nature's Elixir for Aging Skin
The face is often the first to show signs of aging, stress, and environmental damage. Palmer's Skin Therapy Oil for Face is crafted to address these concerns.
Packed with a blend of pure oils, Cocoa Butter, Vitamin C and Retinol, this product targets fine lines, wrinkles, and dark spots, while brightening skin! Its lightweight formula ensures deep penetration, nourishing the skin from within. With consistent use, one can expect a brighter, more even-toned, and youthful complexion.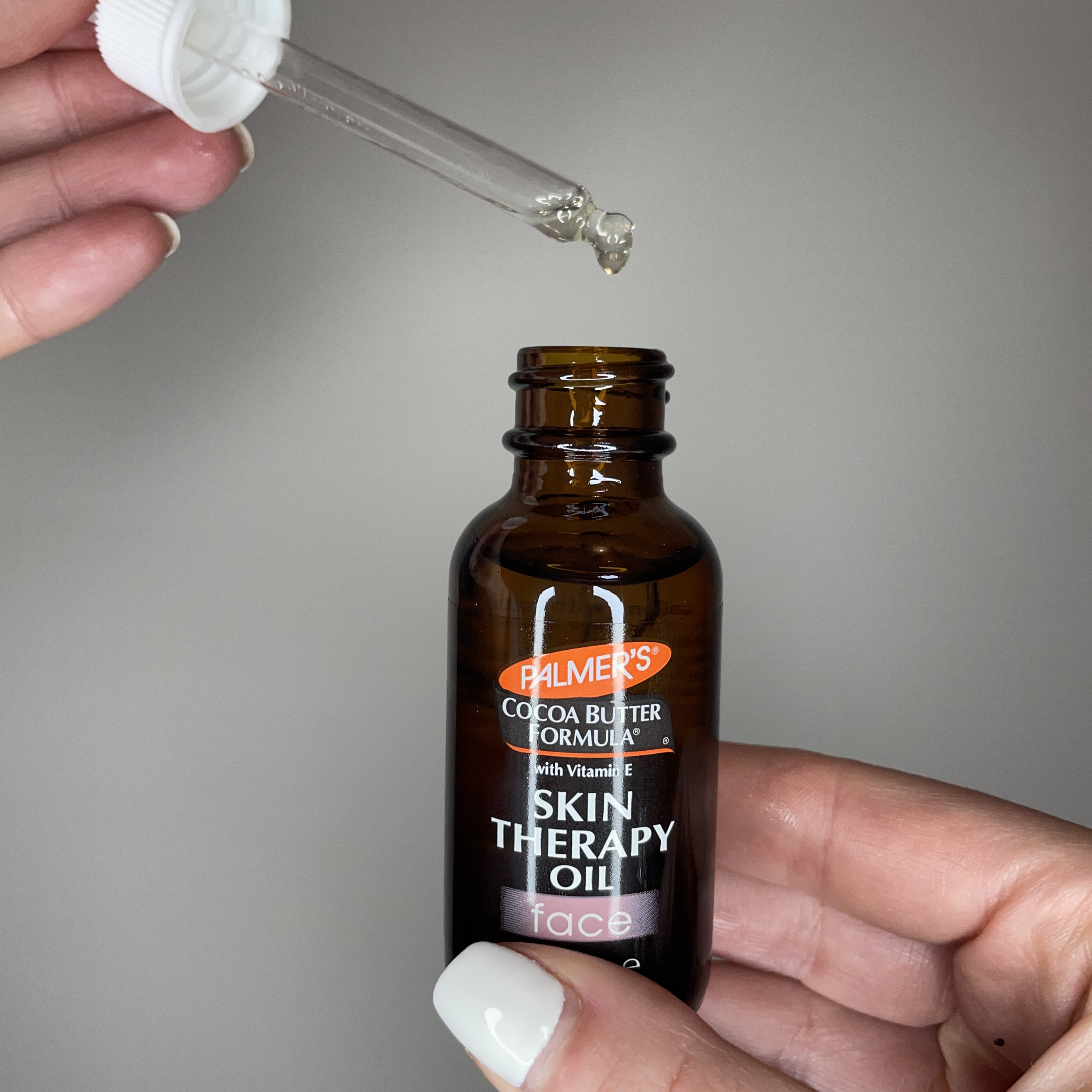 The Perfect Pairing: Your Complete Skincare Routine
The combination of Palmer's Skin Therapy Cleansing Oil and Skin Therapy Oil for Face creates a potent and comprehensive skincare routine that addresses cleansing, nourishing, and restoring your skin. With these two products in your arsenal, you can streamline your routine, eliminating the need for additional skincare items.
Start your routine with the Skin Therapy Cleansing Oil to cleanse your face gently, removing makeup and impurities. Follow up with the Skin Therapy Oil for Face, applying a few drops onto clean, dry skin, and massage it in using gentle circular motions. Allow the oil to absorb fully before proceeding with your regular sunscreen or makeup application.
3. Skin Therapy Oil for Body: All-over Nourishment and Glow
Why limit the goodness of Skin Therapy Oil to just the face? Palmer's Skin Therapy Oil for Body is designed to provide all-over nourishment. Whether it's dry patches, uneven skin tone, or signs of aging, this product works wonders. Its non-greasy formula ensures that it's absorbed quickly, leaving the skin feeling moisturised, not oily. With ingredients known for their anti-aging properties, it's a must-have for those looking to maintain youthful, radiant skin.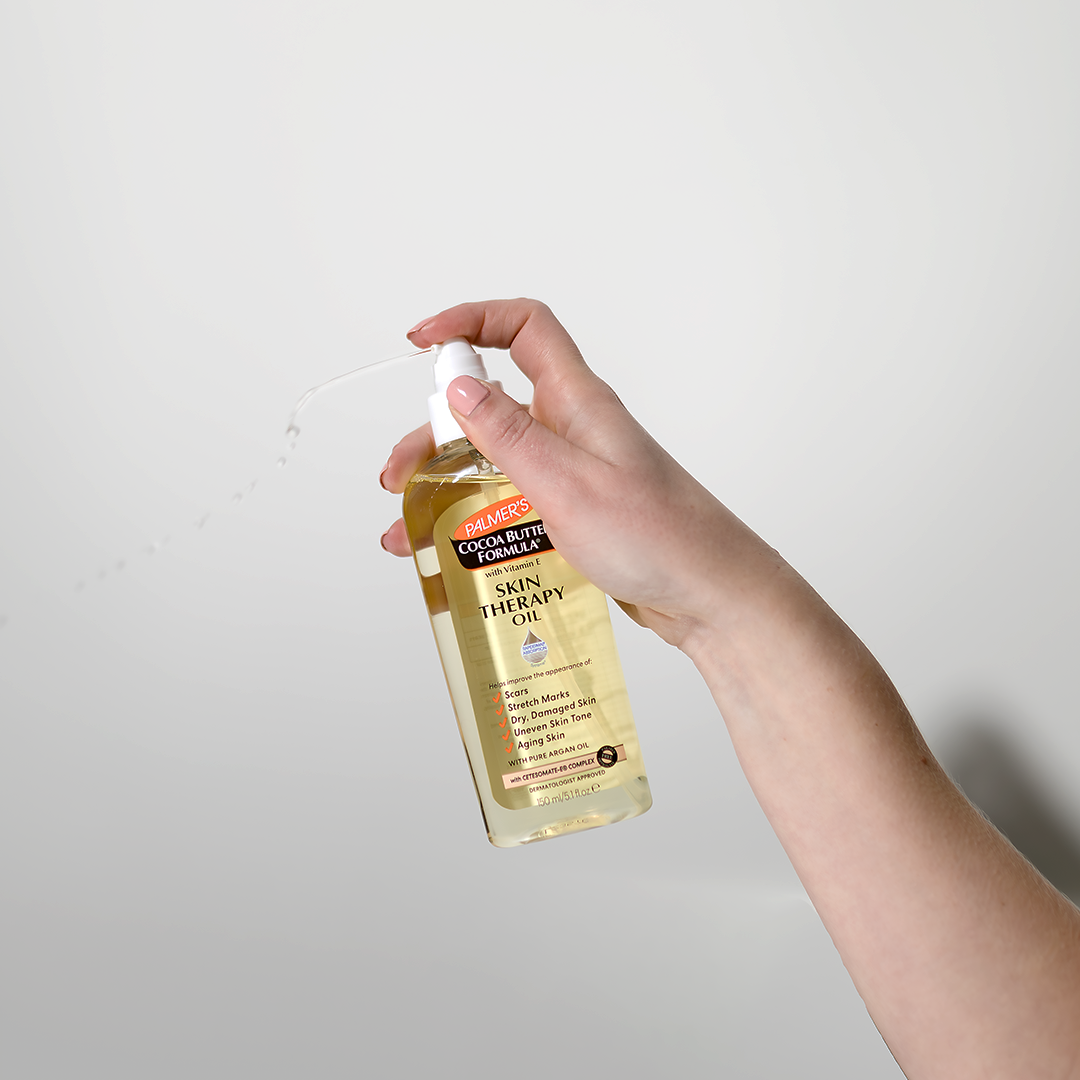 The Anti-Aging Powerhouse
One of the standout features of the Skin Therapy Oil range is its anti-aging properties. The blend of natural oils, combined with cocoa butter, targets the common signs of aging. By promoting collagen production, improving skin elasticity, and hydrating the skin, these products ensure that the skin remains youthful and vibrant.
From cleansing to nourishing and combating signs of aging, there's a product for every need. Trust in the power of nature and Palmer's expertise, and give your skin the care it truly deserves. Find out more on the Skin Therapy Oil range here.
Products link
---