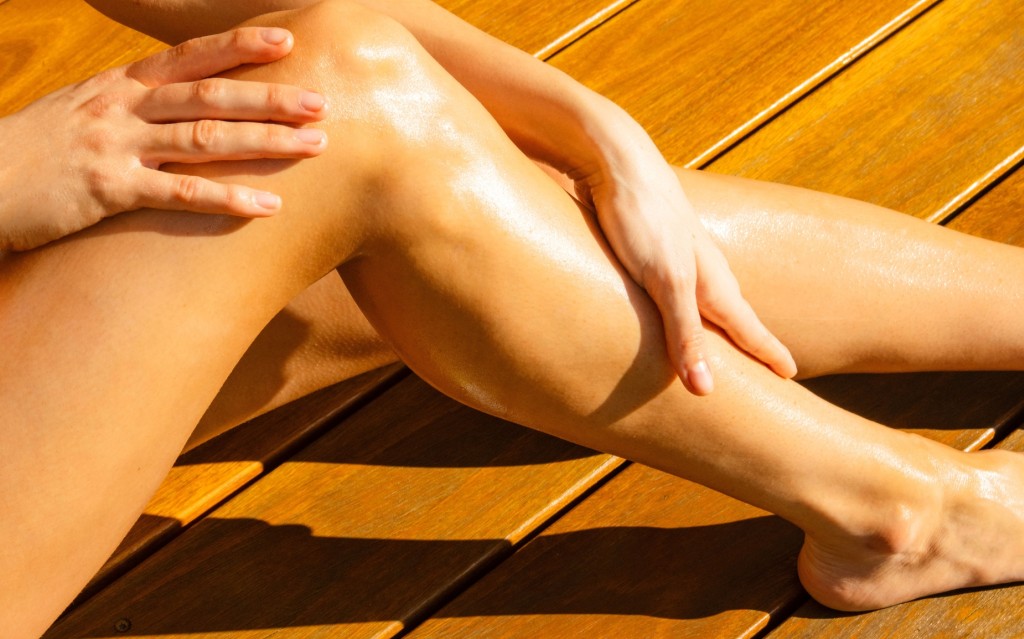 The Glow Getter: Palmer's Body Oils deeply nourish skin, to help make you shine!
Body oils are more than just skincare products – they're versatile solutions that can greatly enhance your beauty routine in unexpected ways… And it appears that everyone is realising the genuine benefits and experience that a body oil can offer, as it is the hottest trend going around!
In your quest for beautiful radiant skin, Palmer's Body Oils - which are the #1 Everyday Body Oil brand in Australia* - stand out as a beacon of nourishment, hydration, and pampering at a really affordable price point. Available across major retailers, Palmer's have a body oil range catering to all skin needs and preferences.
Why use a body oil?
Body oils are your ticket to luxurious and deep lasting hydration, leaving your skin velvety soft and glowing. They offer a unique experience from the oil texture and feel, while also delivering no better way to add radiance, due to their ability to plump up skin, reflect light and highlight skin texture contours.
They offer another format of hydration and skin finish outside of the traditional body lotions, but they can also work really well in combination to existing skin care products used.
How does it best fit into your skincare routine?
Whether you're looking to combat dryness, pamper yourself or get your glow on - then including a body oil in your skincare regime is a must. Palmer's body oils effortlessly blend into your daily regime whether applied in shower/bath, post-shower to slightly damp skin or just as your general moisturiser across the day. Body Oils also have a range of beauty-hacks and functions, making them highly useful and effective.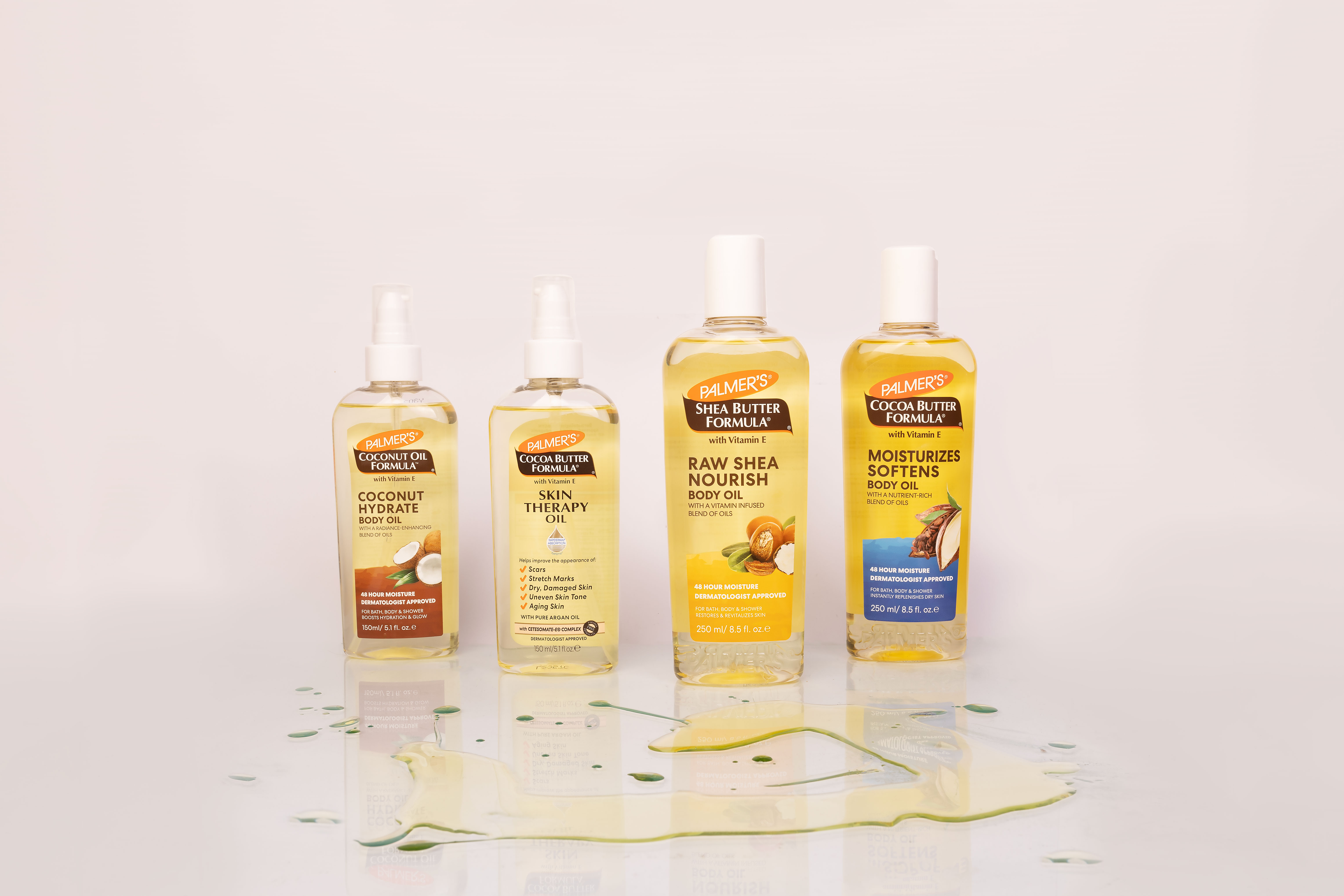 What are some unique uses for body oils?
Body oil is probably one of the most versatile moisturising formats around and has a range of multi-uses and hacks to capitalise on. Some of these include:

● Body Moisturiser: Providing deep hydration and ease of application across large areas.
● Bath Oil: Add a few drops to your bathwater for a luxurious and hydrating soak.
● Massage Oil: Offer a smooth glide and nourish the skin while promoting relaxation.
● Hair Treatment: Apply to the ends of your hair to reduce split ends and add shine.
● Makeup Remover: Body oils can effectively remove makeup, including waterproof mascara. Apply a small amount to a cotton pad and gently wipe away makeup.
● Highlighter: Dab onto the high points of your face for a natural-looking highlight and dewy complexion.
● Foundation Mixer: Adding a drop or two of body oil with your foundation can create a luminous and radiant finish, especially for those with dry or dull skin.
● Lip Treatment: Apply a dab to chapped lips for instant hydration, or even mix with sugar to create a DIY lip scrub.
● Shaving Oil: Provides a smooth surface for your razor while preventing irritation and adding hydration.
● Fake-Tan Extender: It can extend and accentuate your fake tan by providing a moisturising barrier that helps lock in the colour and prevent premature fading to maintain that summery glow.
● Cuticle Care: Use on cuticles to soften and prevent dryness and cracking.
● Fragrance: Use as a natural ingredient fragrance on the skin which is long lasting or add your own essential oils or fragrance.
● DIY Shimmer Oil: Add some highlighter to your body oil to really up-the-anti of your body oil glow. The perfect shimmer look for your summer, party or festival get-up! See it trending on TikTok here: https://www.tiktok.com/discover/diy-shimmer-body-oil
Why are Palmer's leading the everyday body oil category and provide the best choice?

● Experience & Credentials - Palmer's have been producing high quality body oils for decades
● Natural Ingredients – They feature highly desirable and nourishing sustainably sourced natural ingredients that are ideal for the oil format (Cocoa Butter, Coconut Oil and Raw Shea)
● High Quality & Effective – Luxurious product experience with results you can see and feel.
● Quick-Dry Formula - Meaning that it quickly absorbs and doesn't leave a greasy feeling on skin.
● Amazing Scents – Cocoa Butter with that iconic chocolate scent, Coconut Oil that takes you to a tropical island and Raw Shea that is just mild, clean and fresh.
● Affordable – Budget friendly, making quality skincare accessible to everyone.
● Easy to Find – Broadly distributed across all good Supermarkets (including Woolworths and Coles), Pharmacies (including Chemist Warehouse and Priceline), Big W / Kmart & the Palmer's'website.
Palmer's Everyday Body Oil Range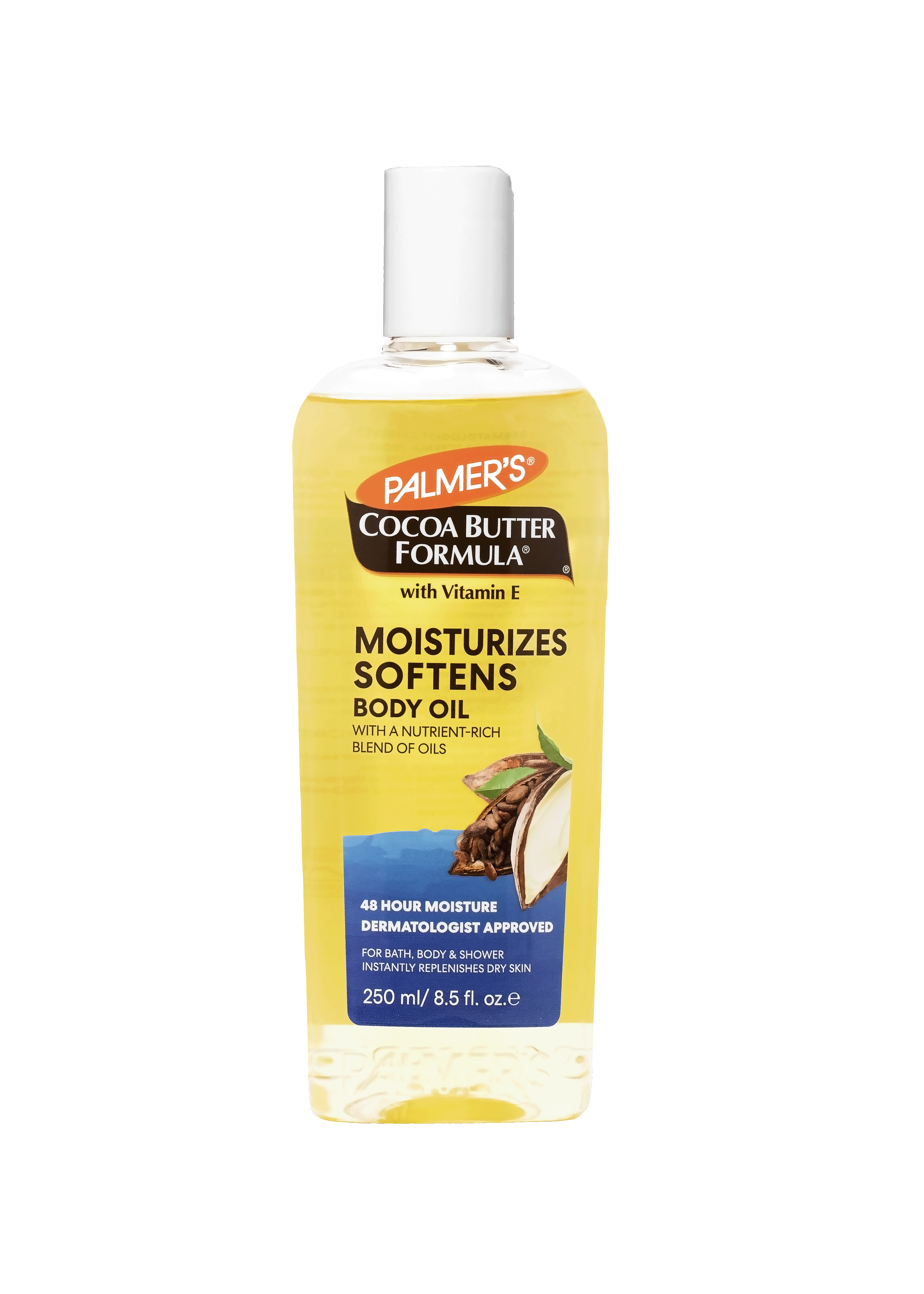 Cocoa Butter Moisturising Body Oil 250ml
Palmer's original and #1 selling body oil that provides deep, long-lasting moisturisation with a luxurious feel and that iconic chocolatey scent. RRP: $12.99
Palmer's Coconut Oil Hydrate Body Oil 150ml

A lightweight, ultra-hydrating body oil with a delicious fragrance that feels like a tropical island getaway. RRP: $11.99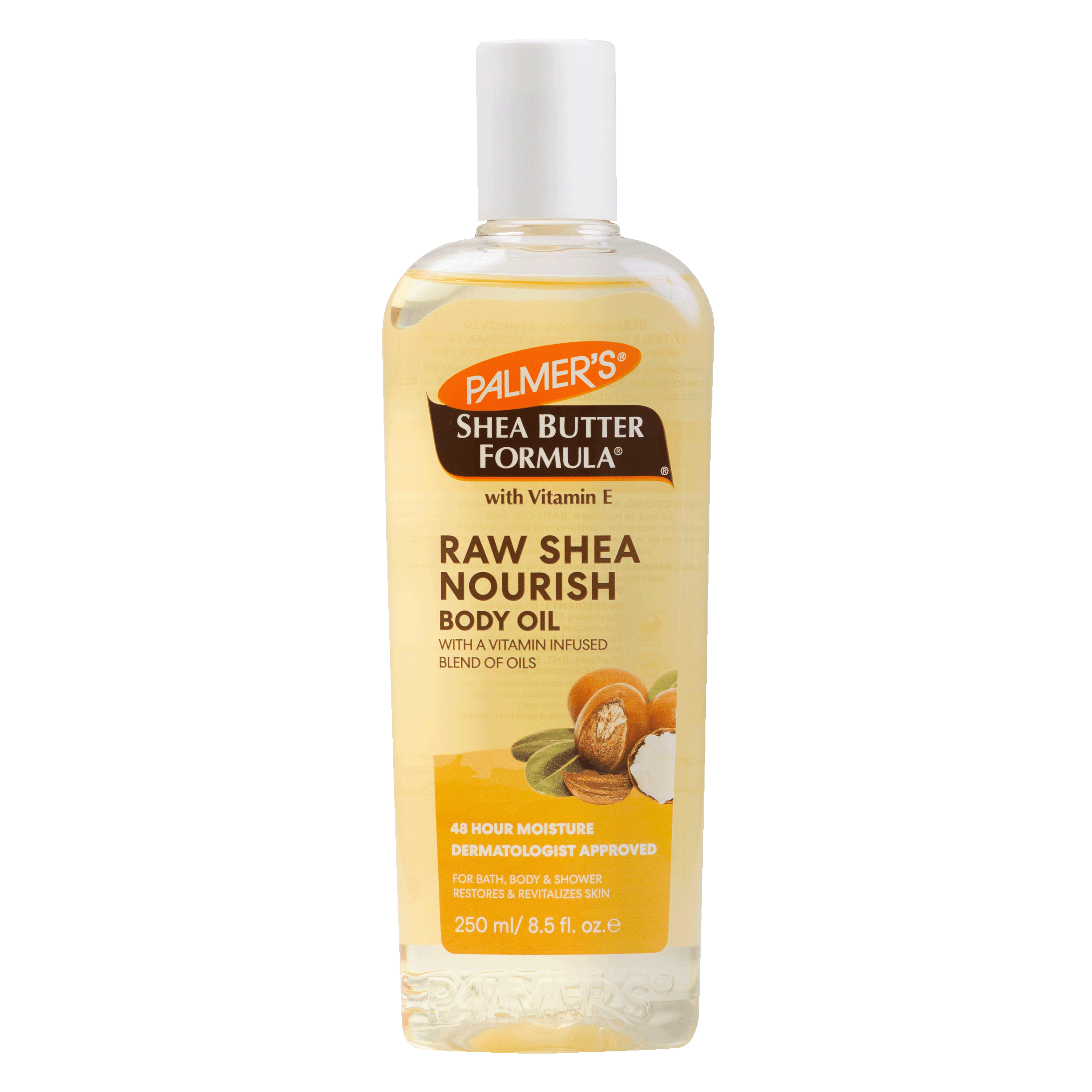 Palmer's Raw Shea Nourish Body Oil 250ml
An ultra-gentle, soothing body oil enriched with vitamins to replenish moisture without irritation. RRP: $12.99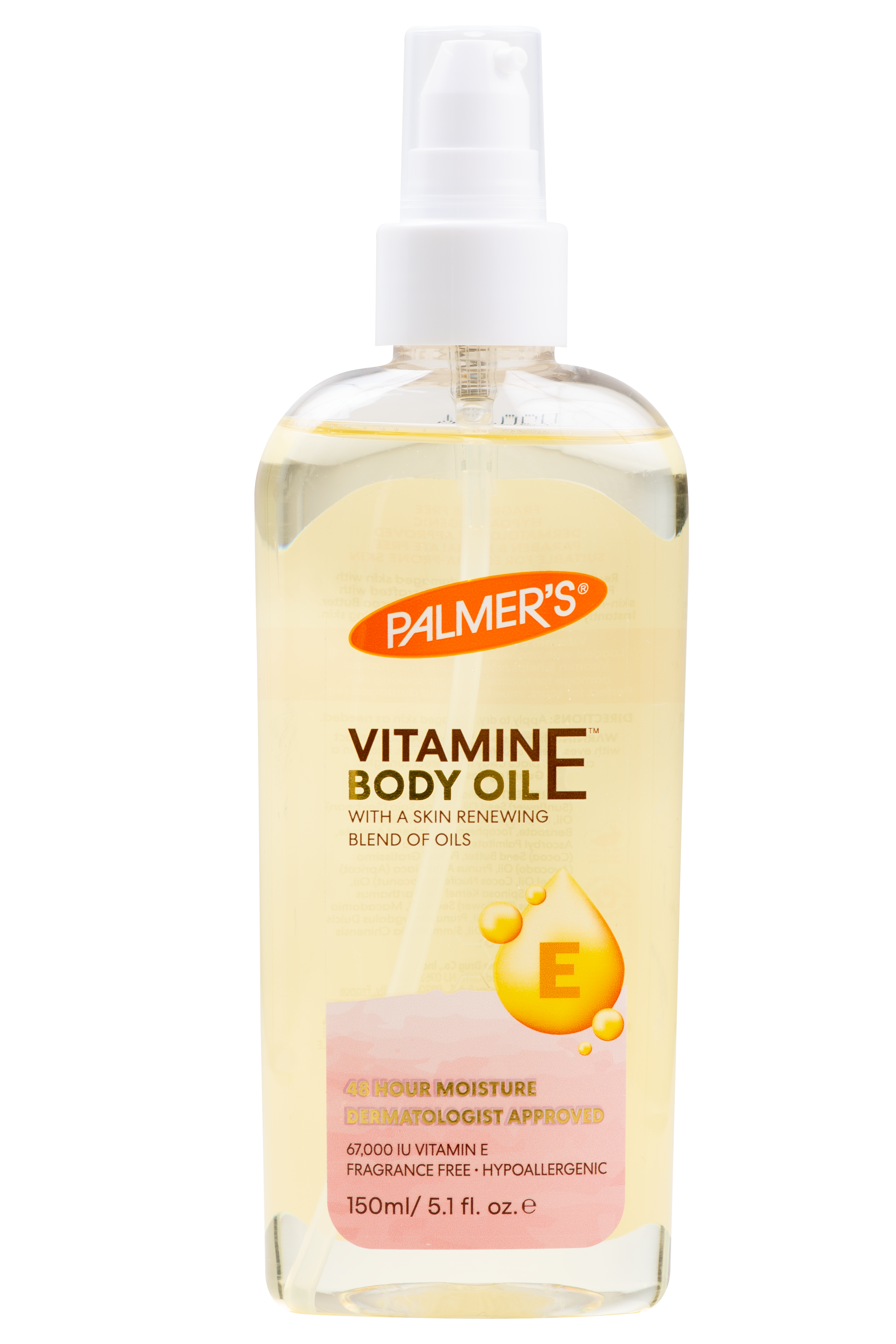 Palmer's Vitamin E Body Oil 150ml

A nutrient-rich body oil with a high concentration of natural Vitamin E to protect against environmental toxins and restore skin health. RRP: $16.99
Palmer's Specialist Body Oil Range: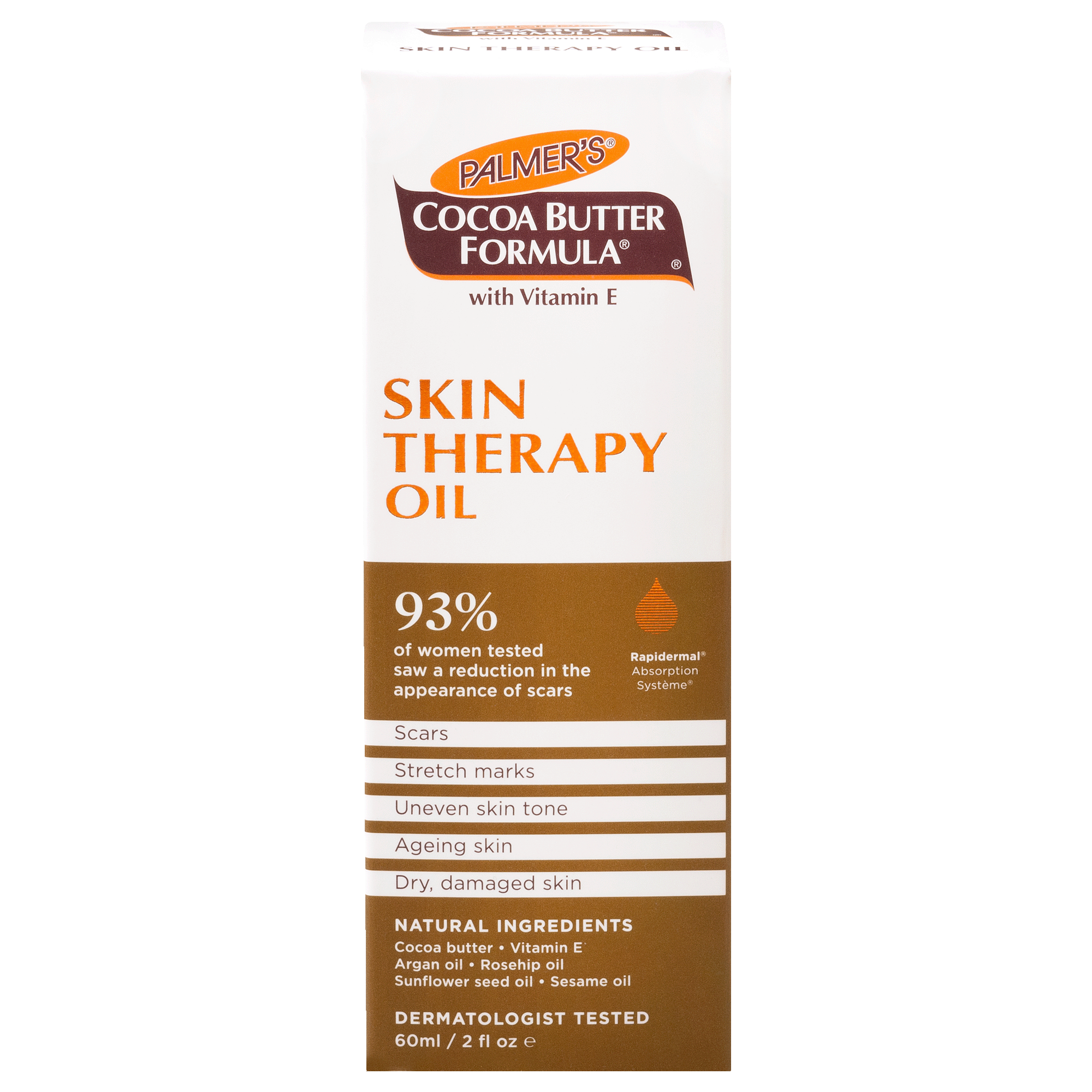 Palmer's Skin Therapy Oil 60ml / 150ml
An all-over skin perfecting body oil that has been specially formulated to improve the appearance of scars, marks, dry/damaged skin, uneven skin tone & ageing skin. Clinically proven results. RRP: $13.99 – 60ml, $25.99 – 150ml
To find your perfect body oil, click here.
* Nielsen & IQVIA Scan Data, AU Grocery & Pharmacy, Body Oils (excluding Therapeutic),Total Sales, MAT 29/07/2023
Products link
---